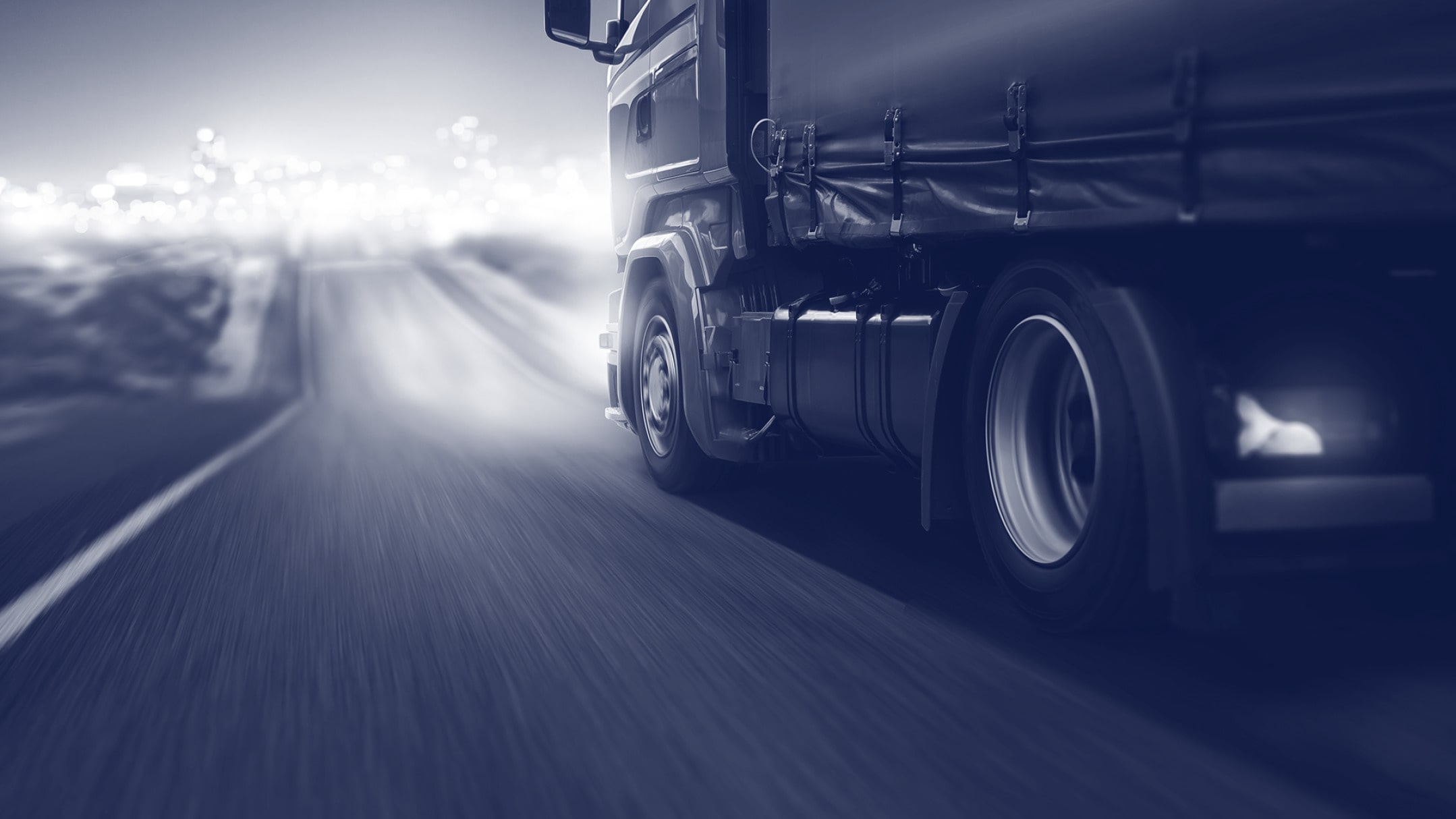 Fleet Maintenance System Overview and benefits
Perfect for Fleet Managers overseeing 50+ vehicles who are looking for an affordable solution to streamline their operations and maintenance.
20%
The Average Fleet Uptime Gained with Pitstop
Minimize vehicle downtime, reduce maintenance costs and easily communicate with repair shops.
Without Pitstop
Expensive operation

Relying on a costly three-month preventative maintenance schedule or servicing underperforming trucks every 2-3 weeks.

Limited data

Difficulty distinguishing the data to identify critical vs. non-critical issues and prioritize maintenance.

Reactive maintenance

Not prepared for unwanted downtime and restricted by slower, condition-based maintenance (CbM).
With Pitstop
Big savings

Improve ROI and prioritize vehicle maintenance with recommendations delivered to you weeks in advance.

Holistic insights

Go beyond standard location or fuel data and benefit from smart, granular vehicle data on batteries, DEF, brakes, and more.

Predictive maintenance

Manage your fleet with efficiency, avoid unexpected surprises and enjoy lower repair costs.
The result?
ROI experienced by many of our customers
Reduction in vehicle downtime
Saved per vehicle per year
"This platform has allowed us to increase our uptime, make sound maintenance and repair decisions, and allows us to focus on the problem vehicles. Truly a great tool for our organization"
3306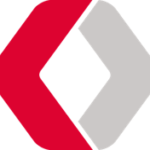 Fleet ROICalculator
Find out what your Fleet's ROI could be with Pitstop
How does itwork?
Upgrade from reactive to predictive maintenance to solve performance problems, improve the safety of your fleet, and stay in compliance.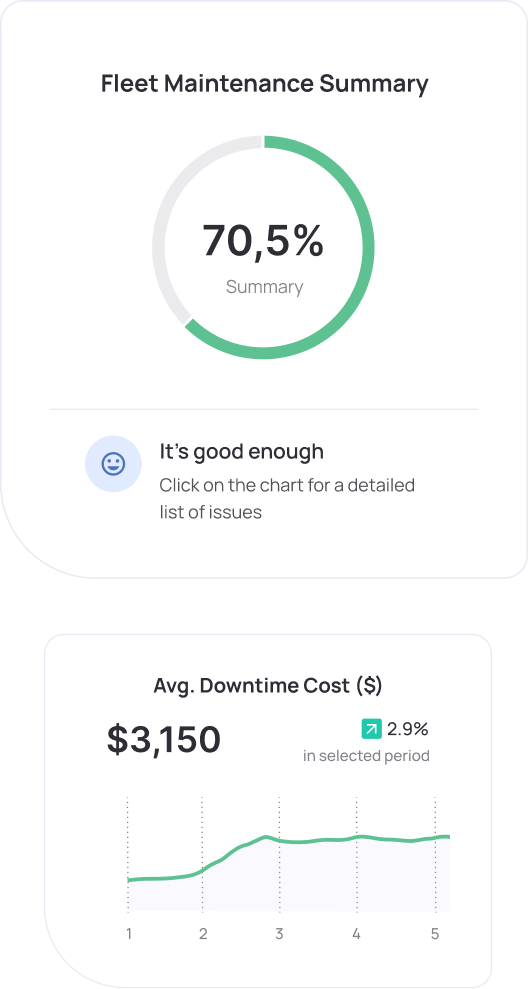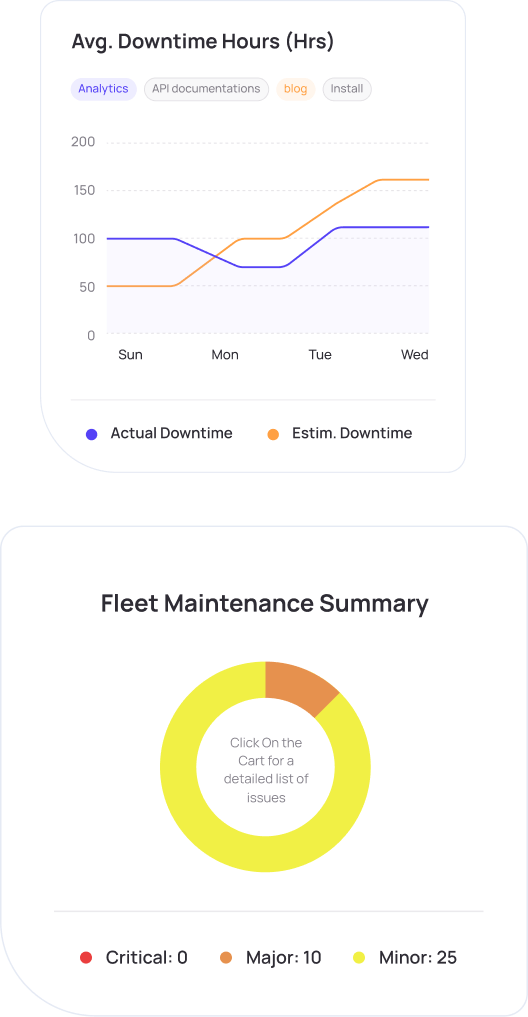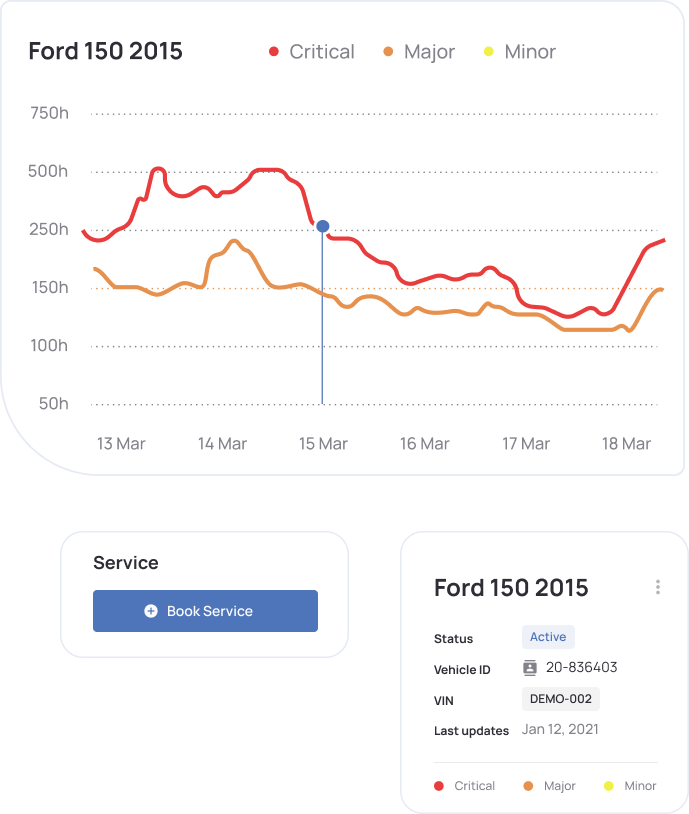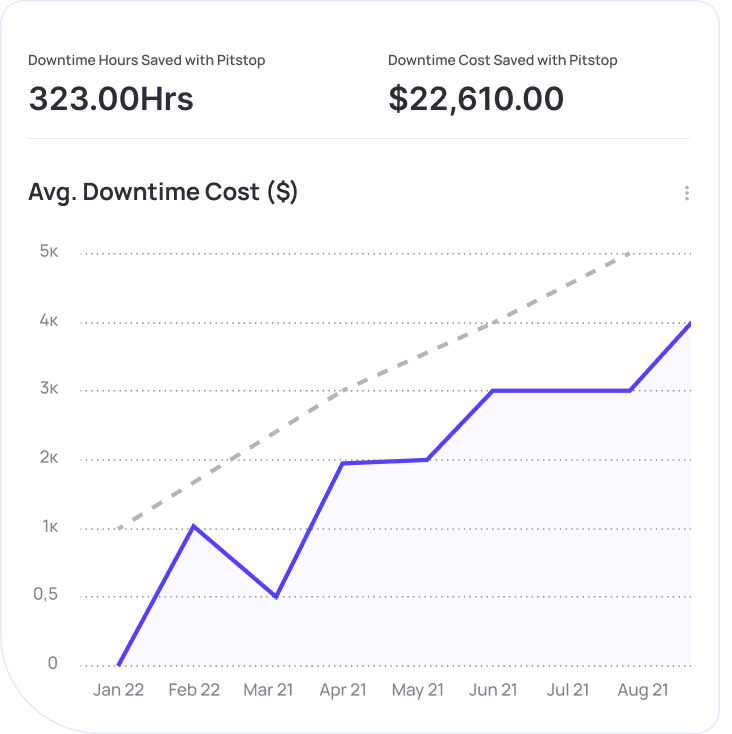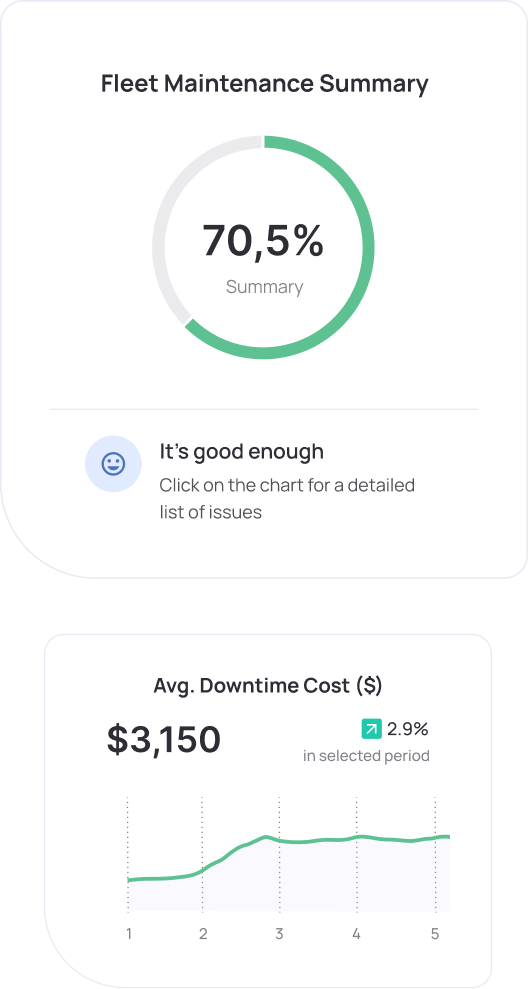 01
Millions of vehicle data points are processed daily in our ecosystem
Sensor data Driver usage Vehicle depreciation Route tracking Fuel consumption Battery level Vehicle ranking Brake wear + more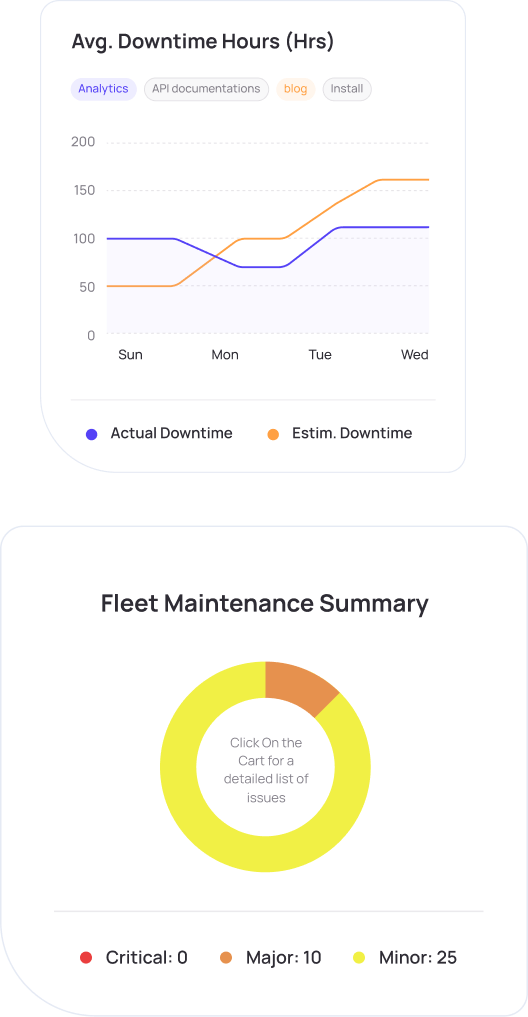 02
Our Pitstop Data Engine analyzes your data to produce actionable insights
Prognostics Routine maintenance Recalls DTCs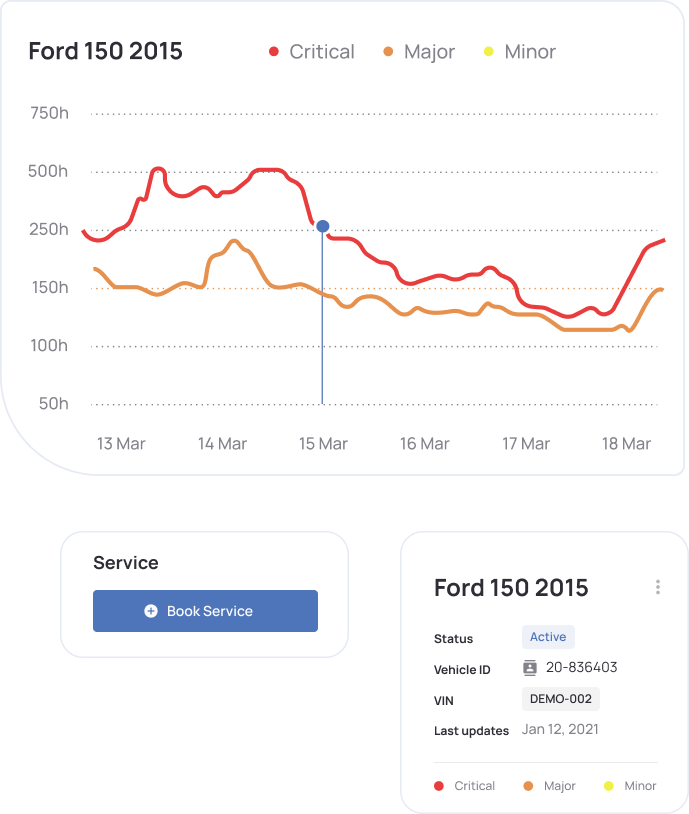 03
Pitstop alerts you in real-time with customized reports
Personalized dashboards Summary emails Real-time notifications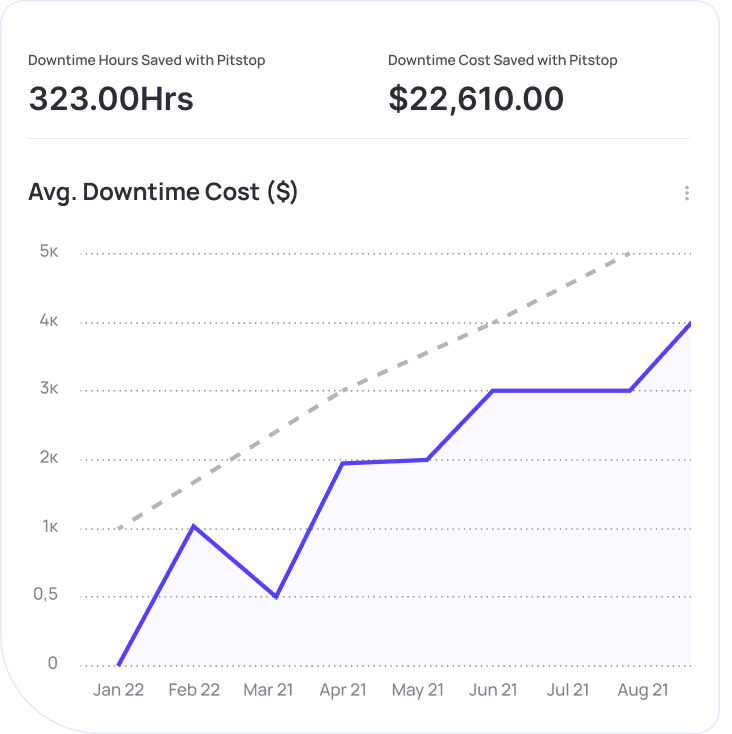 04
Share vehicle reports directly with your service center
Save time, money and stress by anticipating a potential failure weeks before it happens and update your service center on any future vehicle arrivals in a few clicks.