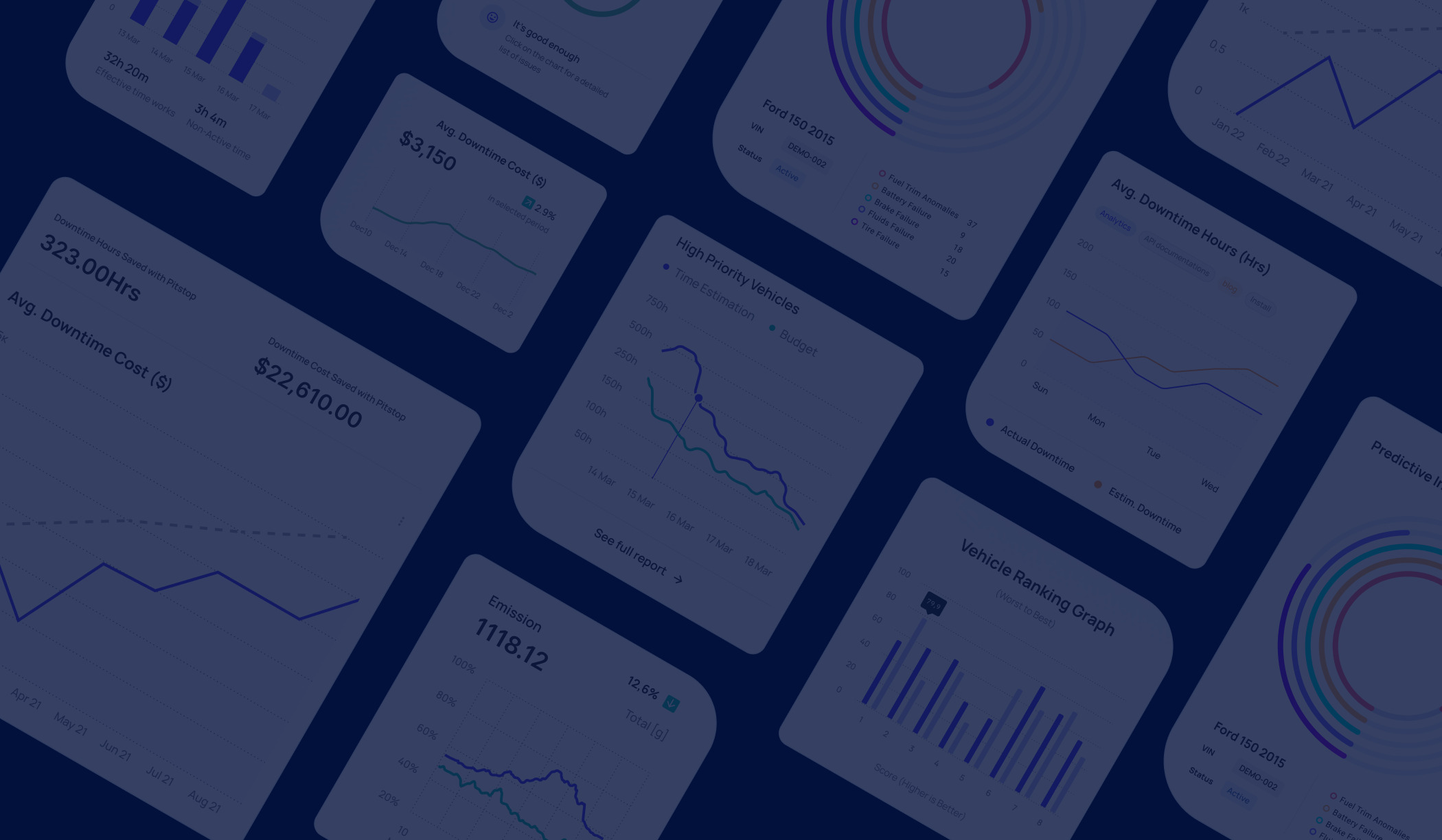 The #1 Predictive Maintenance Platform For Fleets
Are you tired of unexpected downtime impacting your business?
So are we. That's why we created Pitstop. A powerful AI platform that delivers predictive insights, weeks before a potential failure happens.
With Pitstop's fleet maintenance solution:
Significantly reduce downtime and improve vehicle safety
Constantly monitor vehicle data in real-time
Track & generate ROI reports to share cross-functionally
Easy-to-use and works with current telematics provider
Make a fleet manager's job easier
Send predictive failures to service shop to streamline maintenance schedule
Fill out the form below
See our easily integrated solution in action!