Say Goodbye to Spreadsheets. No Analysts Needed.
Pitstop, considered one of the best fleet predictive maintenance software founded in 2015 from Toronto Canada, helps fleets drastically improve uptime while getting ahead of the industry's rising maintenance expenses. Through the power of AI, fleet managers can switch from their time-consuming, manual efforts into automated maintenance end-to-end (no more long heavy paper trails!).
With Pitstop's leading algorithms, our software takes in over 10 Billion data points to then clean and eject predictive insights for fleets on battery and brake health, fuel anomalies, tire health, engine air flow and more. With our prioritized fault code feature with explanation and causes, managers can confidently make maintenance decisions and book service visits straight in the system.
Get started with the best fleet predictive maintenance in an affordable, easy-to-use solution. The best part is that it requires no additional hardware, and works within your current workflow and other fleet integrations.
To begin seeing the value and results, here is a simple step by step guide to get started.
Have your fleet connected with a telematics provider.
Our platform currently works out of the box with the following telematic partners:
Geotab
Samsara
Motive
Verizon
FleetComplete
AssetWorks
Reach out if you are using other telematics. We are always working in the background to add more integrations. (If your vehicles are not yet connected or you need help selecting your telematics/ELD provider, email us at info@pitstopconnect.com)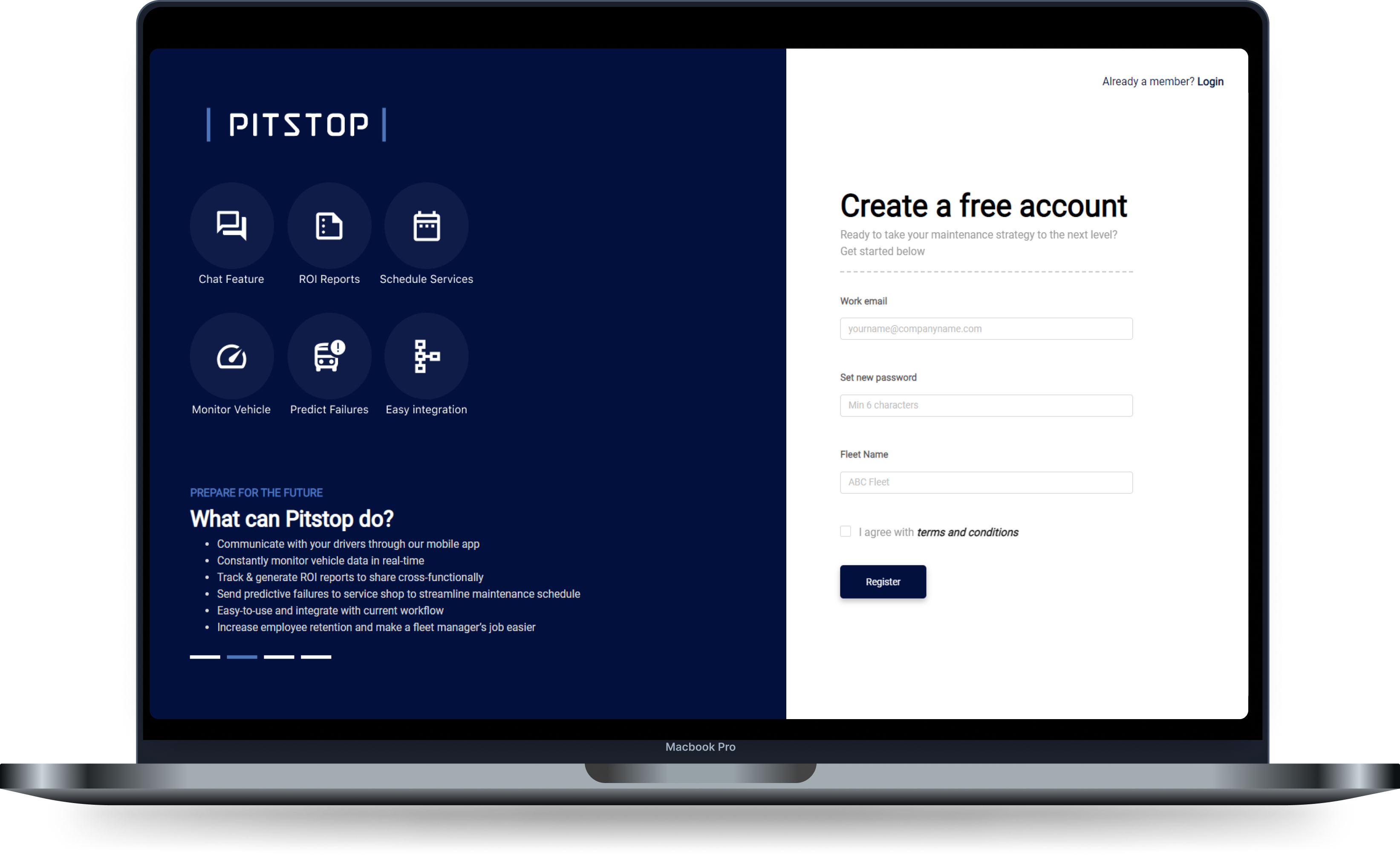 A) Register here to create your account.
B) Depending on your telematics provider, you'll either login within our dashboard to access the connected vehicles or we'll help you access your API code! To help you get started, sign up for a demo or email info@pitstopconnect.com with your telematics provider.
Let our AI Flywheel get to work! You'll start seeing the data flow from your vehicles onto Pitstop's dashboard within a few hours (at most) and depending on the model, you'll start seeing the predictive insights specific to your fleet on average within two weeks.
To see the various types of predictive models that Pitstop has, download our product overview here.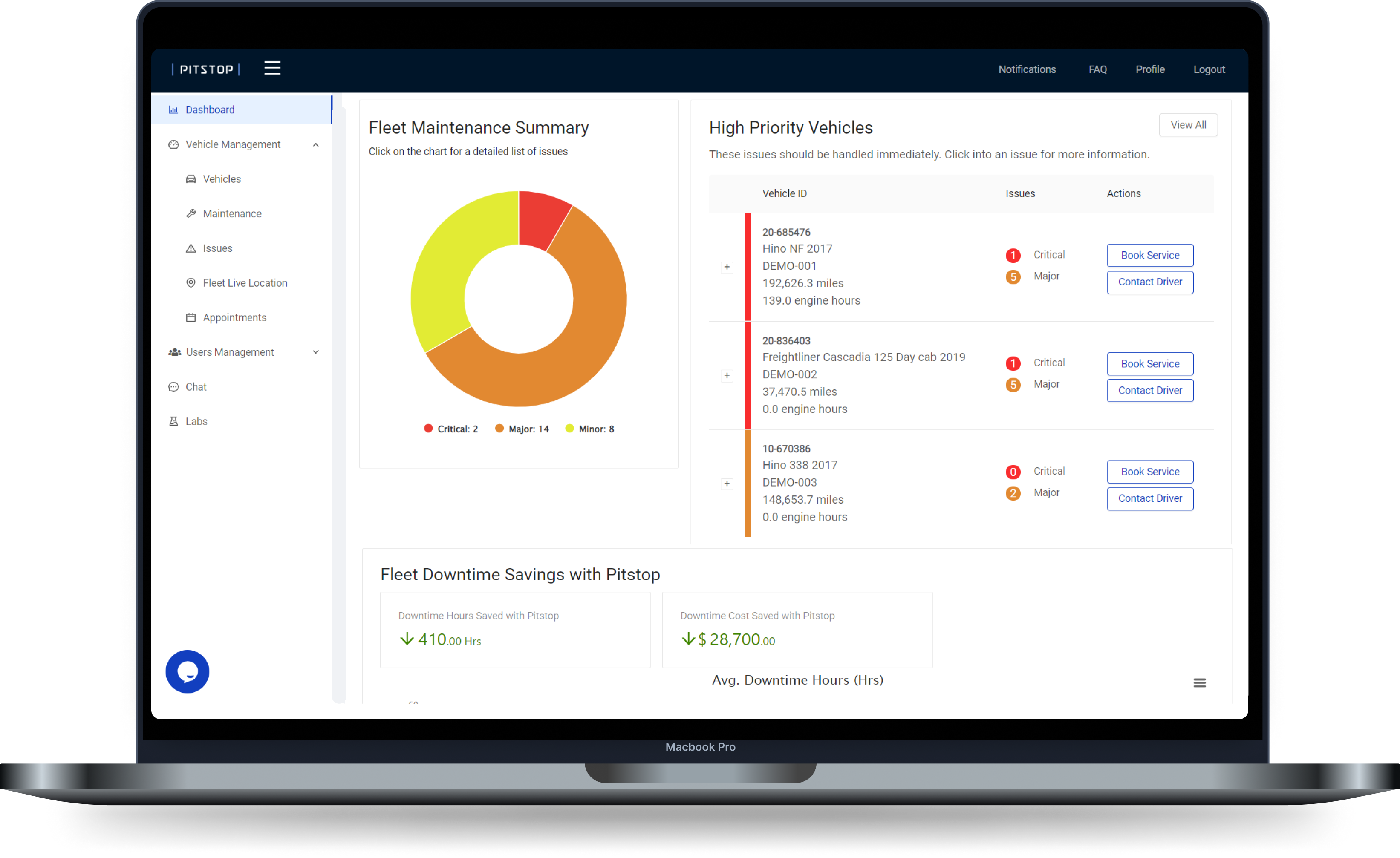 Explore the platform and out all our features in your own time. We set up regular check-in calls (you decide how often) to help you get the most out of the system. Our Customer Success team is readily available to answer any questions you may have!
"This platform has allowed us to increase our uptime, make sound maintenance and repair decisions, and allows us to focus on the problem vehicles. Truly a great tool for our organization."
– Current Customer – Director of Health, Safety and Fleet
💡 The best part is that it requires no additional hardware and works within your current workflow and other fleet integrations! ↓
What Have Current Fleet Customers Seen?
The platform pays for itself! Savings up to $2000/vehicle per year, reduction in downtime up to 25% and increased overall efficiency with our prioritized fault codes and other automated maintenance features. Start exploring today!