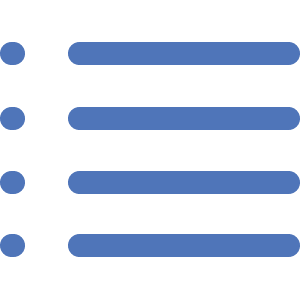 Fleet Work Order Management with Pitstop
Pitstop's Work Order Management feature allows fleet managers to plan, schedule, and carry out fleet maintenance from beginning to end, while unifying data for accurate maintenance reporting and smart analytics.
Streamline Work Order Management
Improve service cost management by simplifying procedures for maintenance and repairs and creating detailed service records.
Seamlessly Assign Work Orders
The fleet manager authorizes the work that needs to be done and then shares it with the technician who is responsible for working on the actual maintenance.
Digitize Your Maintenance Process
Put an end to filling out and storing paper fleet work order forms and let the data work for you.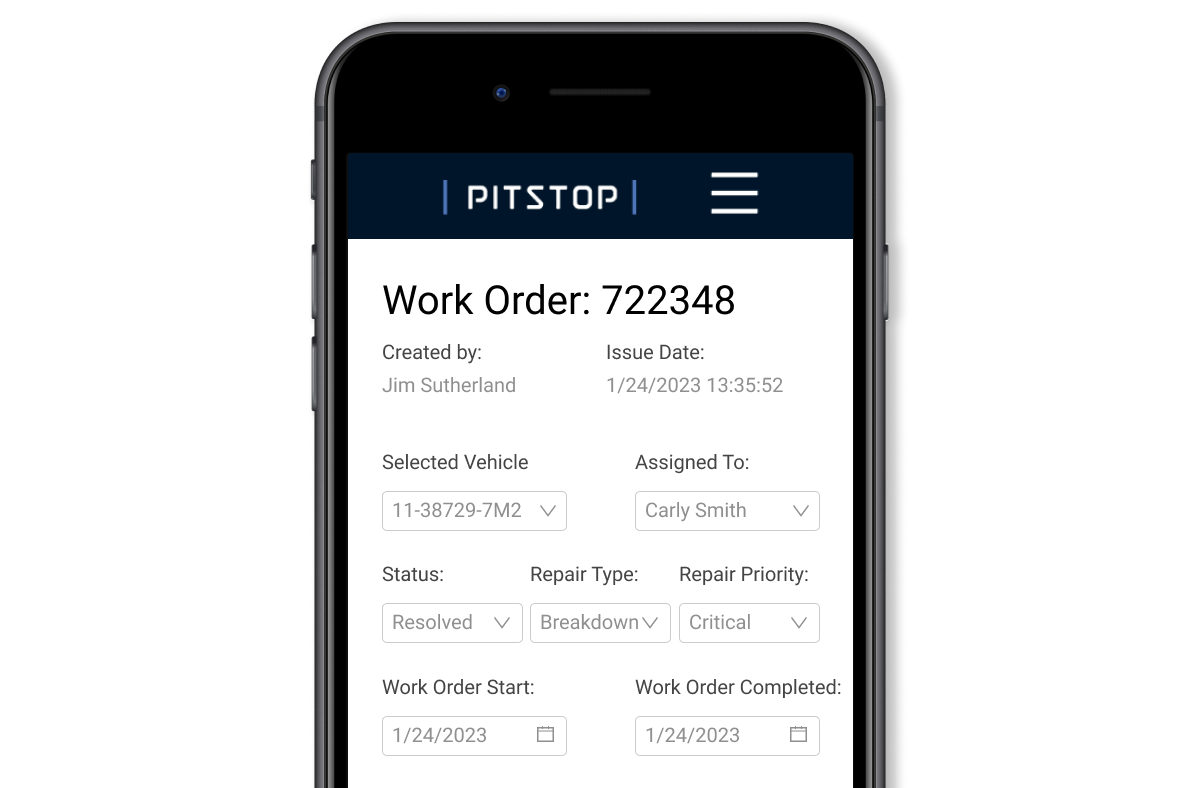 How Pitstop's Work Order Management Feature Works
Fleet managers can now simplify the process of filling out work orders. Within the dashboard, create, view existing work orders and keep track of ongoing work orders.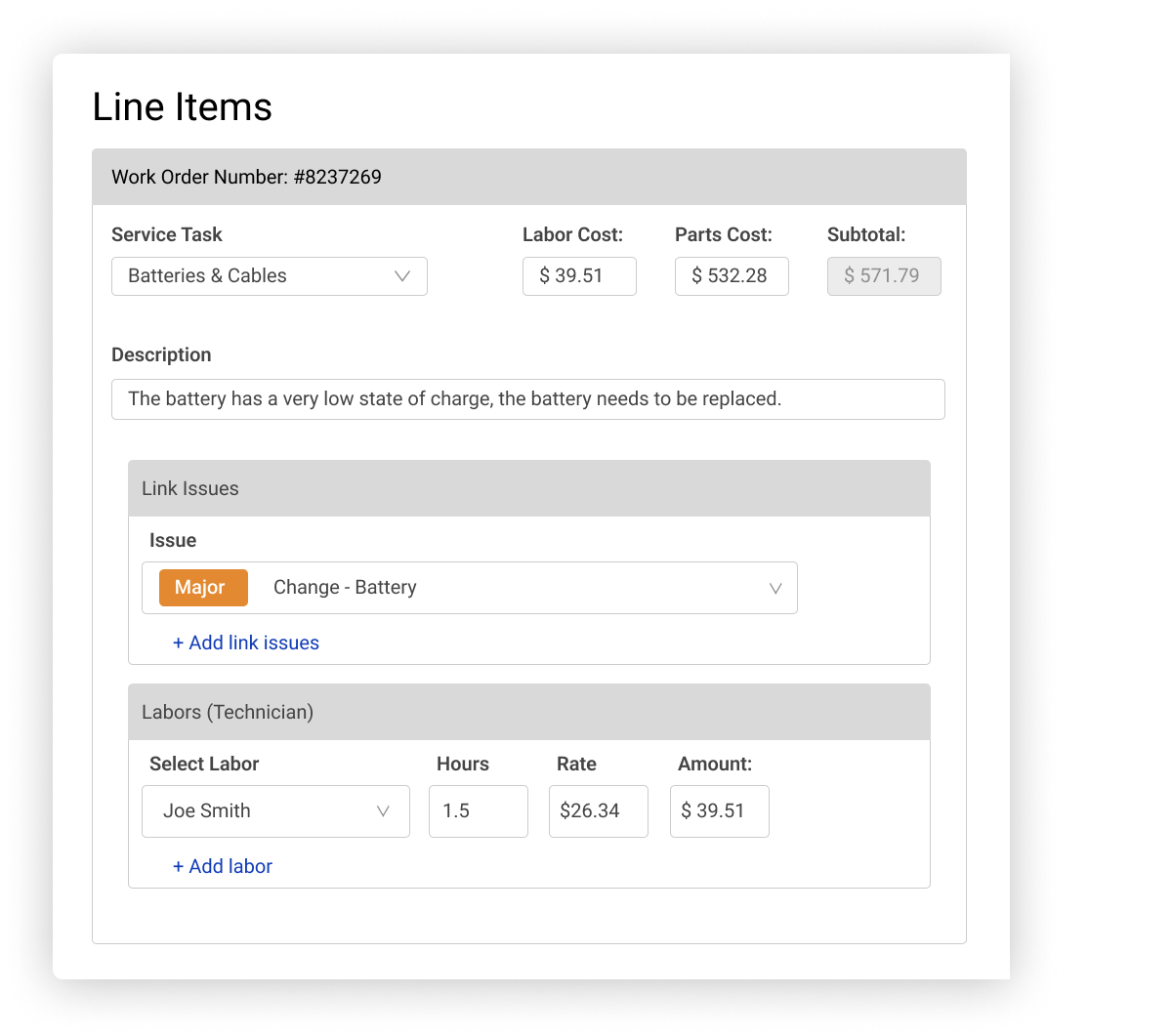 Track Work Order Progress
Update the work order status to one of the following: Open, Pending, In Progress, Blocked for Parts, Waiting for Approval, and Resolved.
Detailed Reporting
Assign various other useful fields like repair type (breakdown, driver reports, PM, inspection, custom reason) or repair priority (critical, major, minor), report date, work order start, and completion date.
Select Service Tasks from Active Vehicle Issues
When a fleet manager selects a vehicle, they can see the summary of all issues on the vehicles and how important those issues are, and if they will lead to a failure. Link existing services on the vehicle to the work order line.
Benefits of Pitstop's Work Order Management
From a single location, build fleet work orders and assign them to internal technicians or third-party vendors to begin servicing right away.
Say Goodbye to Spreadsheets
No time is wasted sorting through spreadsheets or heavy paper trails. Organize and manage your work orders seamlessly on an easy-to-use platform.
Stay Organized
Stay organized by tracking service work and properly analyzing operating expenses all in one place.
Gain Smarter Predictive Insights
Work order data is fused with Pitstop's AI smart analytics to generate reports around the total downtime and cost incurred to the fleet and how Pitstop could have reduced the breakdowns by leveraging our predictive alerts ahead of time.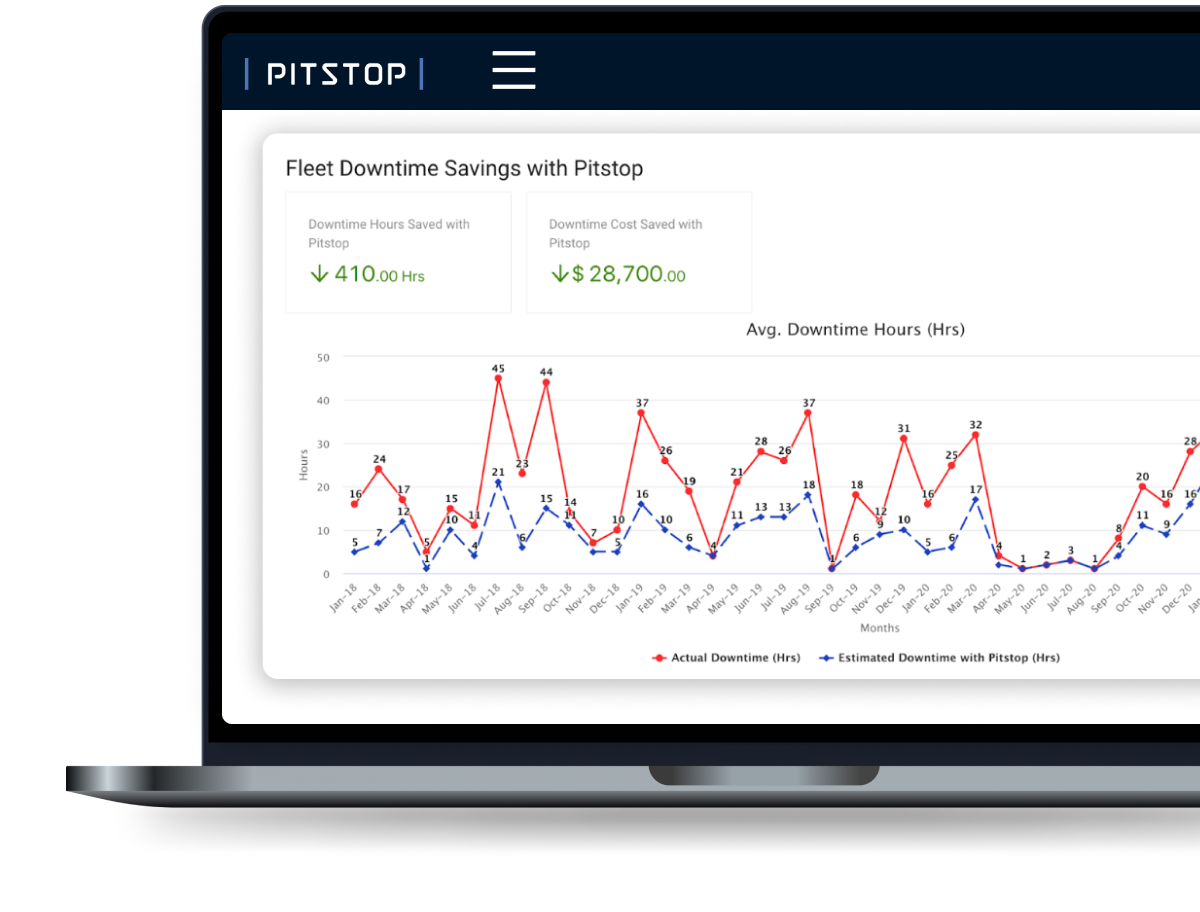 Client Testimonial
"We've been using Pitstop since we put our first repair van on the road. Now we're at over 100 vans and it's our central control system for them. They've been great partners for us – always open to feedback and quick to fix any issues… It's certainly getting smarter and smarter."
– Alison Burnham, Chief Data & Analytics Officer at RepairSmith

Browse Pitstop's Other Features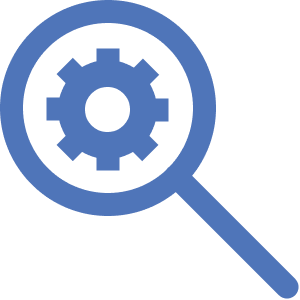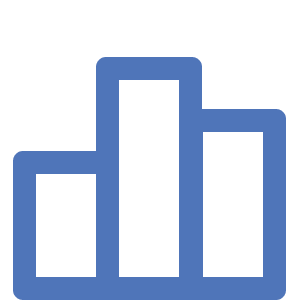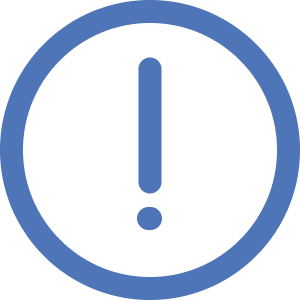 Are you ready to automate your work orders? Do you want to use work order data for more than just reporting?