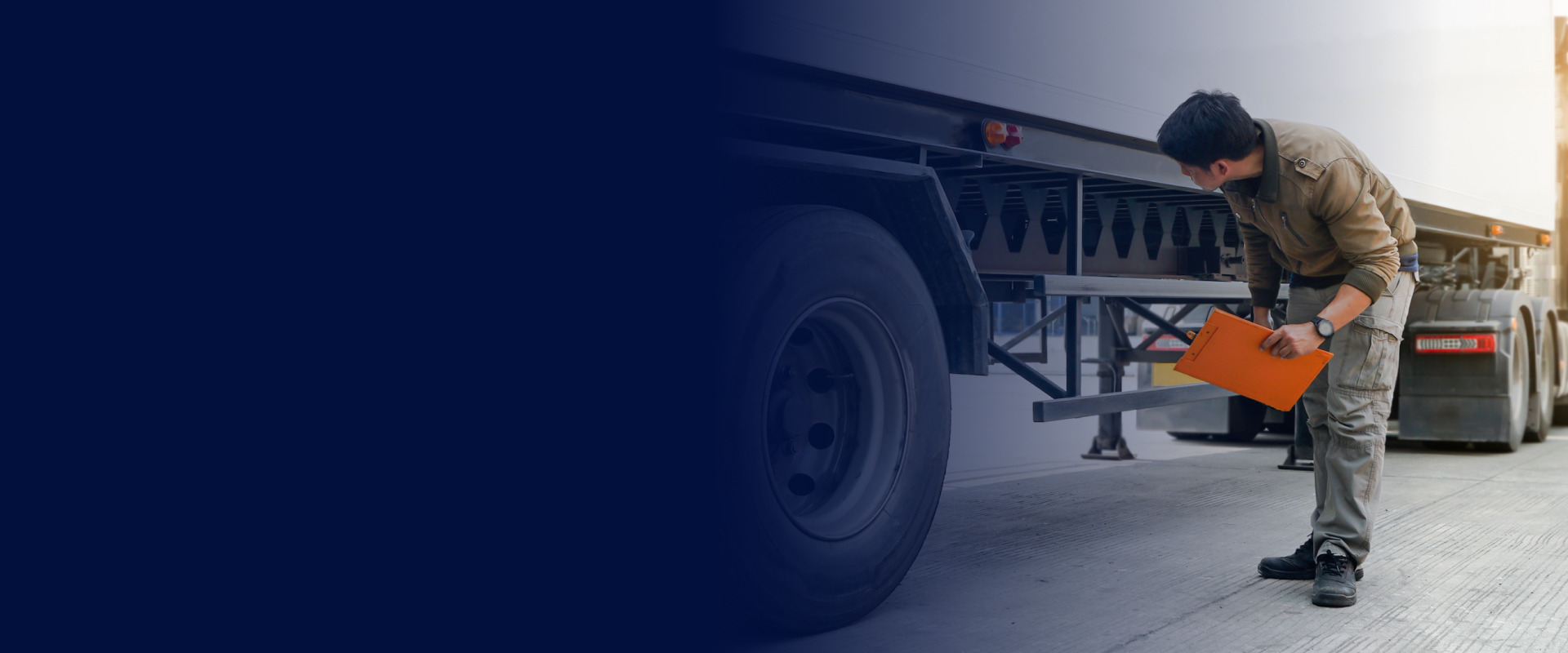 Managing DVIRs Within Pitstop for Samsara Customers
Pitstop conducted interviews with various fleet and shop managers responsible for overseeing fleets ranging from 50 to 4,000 vehicles. One common insight that emerged from these discussions was the critical importance of Driver Vehicle Inspection Reports (DVIRs) in their daily operations. Drivers are required to perform pre-trip and post-trip inspections and report any issues they discover with the vehicles. Many of these reported problems are not readily apparent through telematic data alone. For instance, one example cited was "Last Chute has holes and wear in various areas."
Drivers have the responsibility to mark a vehicle as either "Safe" or "Unsafe" and report defects in a DVIR. Subsequently, fleet managers must ensure that vehicles marked as "Unsafe" are addressed promptly. Legal regulations stipulate that a vehicle marked as "Unsafe" should not be in operation, and fines may be imposed.
Given that DVIRs are a crucial data source for vehicle maintenance, it is essential to present this information alongside other maintenance factors, such as fault codes, routine servicing requirements, and algorithmic insights.
The current experience of shop managers is less than optimal because they are required to navigate multiple systems in order to prioritize their tasks. These systems include work order management (for routine and past services), telematics, DVIR applications, and more. At Pitstop, we are actively developing integrations to consolidate these crucial data points and reporting into a single, unified platform. This approach will streamline the workflow for shop managers, making it more efficient and allowing AI to assist in prioritizing tasks.
Currently, this feature is compatible with DVIRs from one of Pitstop's premier partners Samsara. We ensure a continuous synchronization of DVIR data from Samsara, making it readily available within our vehicle table. Users can efficiently sort the table to distinguish between vehicles marked as "unsafe" and those marked as "safe." In the case of a reported defect, we provide a clear representation of the total number of defects associated with the vehicle.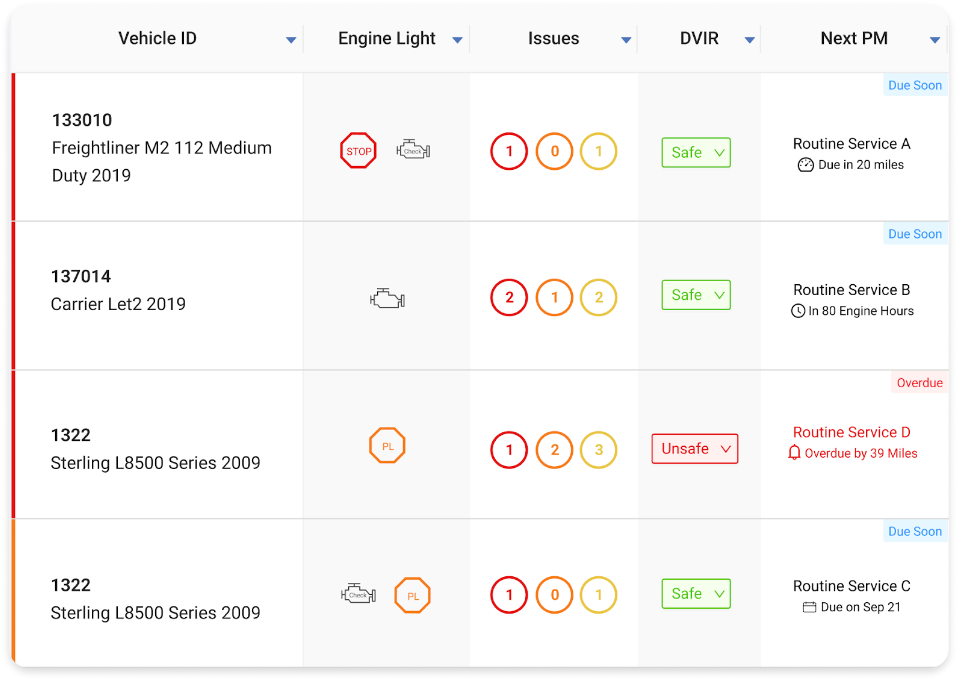 Now, Samsara customers can conveniently access defect information directly within the Pitstop platform, eliminating the need to navigate to Samsara for this data. When they click on a defect, they are presented with detailed information about the specific issue.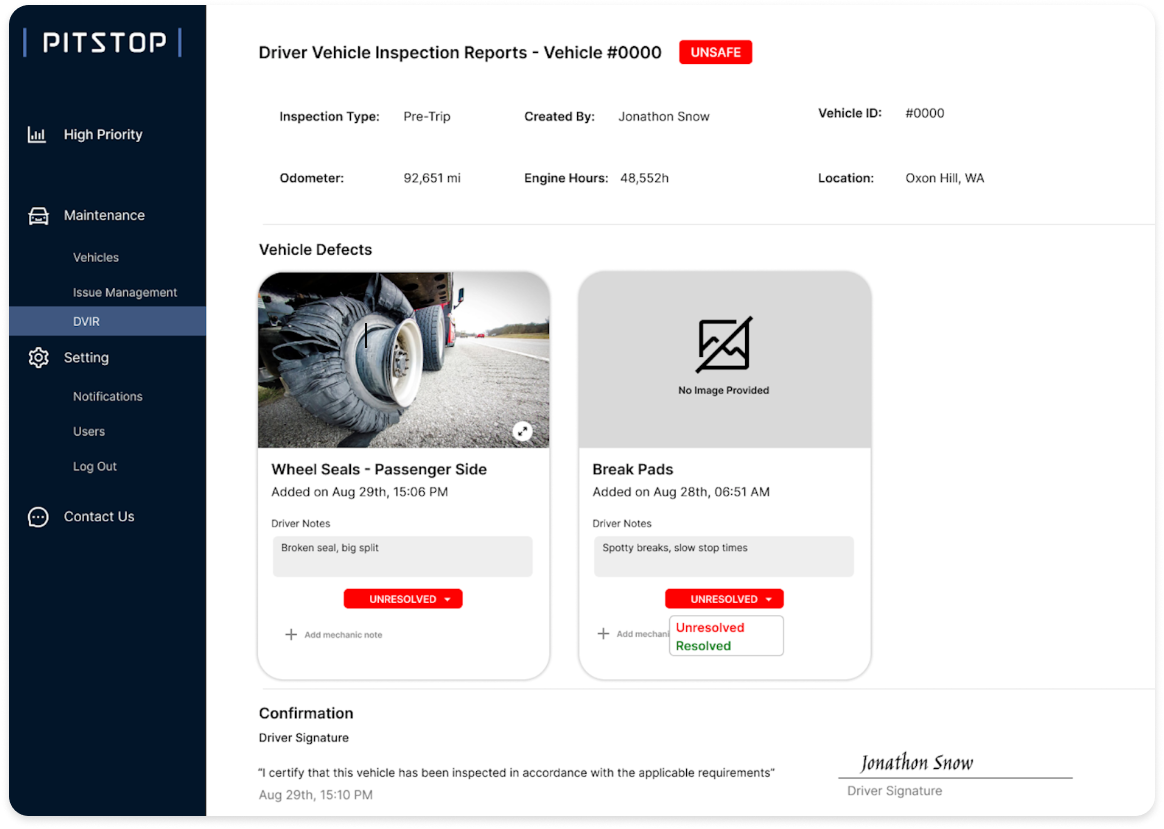 Users can efficiently delve deeper into DVIR data on the Pitstop platform, ultimately saving time and enhancing their overall efficiency when managing maintenance tasks. For example, consider a scenario where a driver reports an illuminated engine light. Fleet managers can swiftly spot this information within the vehicle table and delve into the specifics of the fault code and its severity.
Furthermore, this feature offers the added benefit of aiding fleet managers in prioritizing DVIRs effectively. For instance, if there are two vehicles each with two DVIRs, fleet managers can promptly assess whether there are critical fault codes, overdue preventive maintenance (PM) tasks, or upcoming PM requirements. This rapid evaluation enables fleet managers to make well-informed decisions promptly.
By consolidating all relevant data into a single platform, Pitstop empowers fleet managers, shop managers, mechanics, and drivers to use their time more efficiently and make informed decisions by presenting the most critical metrics in one accessible location.
As an integral part of the platform, this feature will continually evolve. Future enhancements will include DVIR analytics, providing insights into commonly reported problems, timeframes for issue resolution, and facilitating prioritization for fleet managers. Additionally, Pitstop aims to allow users to resolve DVIRs directly within the platform, ensuring bidirectional data synchronization and eliminating the need to access a separate DVIR application for defect resolution.
Want to see these features in action? Reach out to sales@pitstopconnect.com or book a demo.
About the Author
Vedant Khattar is the Chief Technology Officer for Pitstop, a powerful predictive maintenance software for the transportation and automotive industry.