Which is the Best Fleet Maintenance Strategy for Your Fleet?
"Six thousand miles or after every 6 months, whichever occurs first."
When it comes to servicing your vehicle, this is the age-old recommendation you get from most fleet management experts. But there is more to fleet maintenance than this. With the advent of technology, we have gained greater insights into duty cycles and vehicle component wear. You can leverage these insights to plan maintenance strategies to keep your vehicles in peak operating condition and avoid unexpected breakdowns.
Large fleets with expensive trucks have higher repair and downtime costs. Whenever a vehicle breaks down, the fleet company loses revenue. Moreover, fleets on critical delivery duties, such as food service, medical supply, perishable items, etc., just cannot afford to break down even for a few hours.
Each fleet requires a different and specific type of maintenance. For example, a delivery fleet with more stops requires frequent inspection of tires, brakes, and batteries. Similarly, a mining truck might wear off its brakes three times more quickly. The right maintenance strategy needs to take into account the various vehicle needs, so which is the winning strategy and why?
The Four Main Types of Fleet Maintenance Strategies
1. Run-to-Failure (Breakdown Maintenance)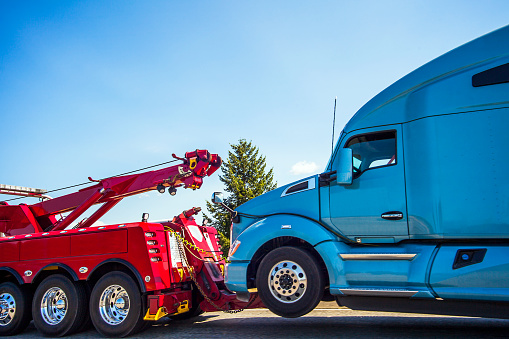 Also known as reactive maintenance, run-to-failure involves fixing things after they break. Assets are allowed to operate until they break down. If you follow this strategy, you must carry spare parts inside your vehicle to replace the broken ones.
Breakdown maintenance strategy requires minimal planning, but it causes huge delays, especially when a critical part of the vehicle fails. Moreover, in case the right parts are not at hand, the cost for rushed shipping accelerates the overall cost of replacement.
A run-to-failure maintenance strategy results in more downtime and higher maintenance costs.
2. Corrective Maintenance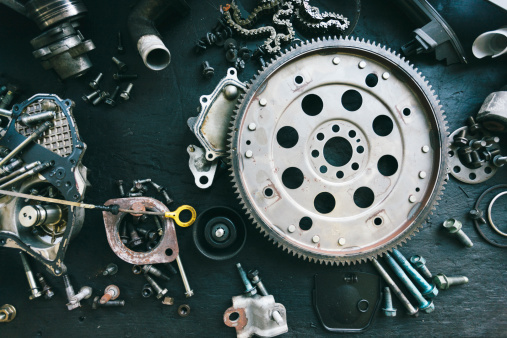 This type of strategy primarily focuses on reducing the time required to replace a faulty part. It emphasizes quick response and ensures the replacement reaches on time.
A time-based management strategy requires solid logistics to make the required part available in minimum time. However, this strategy fails when the breakdown happens in a remote area.
3. Preventive Maintenance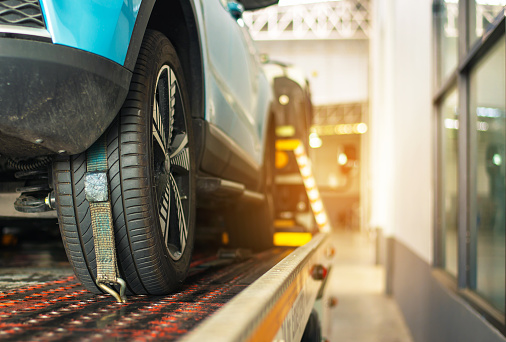 This fleet management strategy is also known as the scheduled maintenance technique. It involves periodic inspection or repair of assets. The main goal of this approach is to extend the life of a part and prevent breakdowns.
Scheduled maintenance is a routine exercise performed when the part is still working. This strategy falls between run-to-failure maintenance and time-based maintenance, and requires more investment of time. It results in wastage of resources, as most of the time the maintenance frequency is higher than needed.
4. Predictive Maintenance (Also known as "PdM")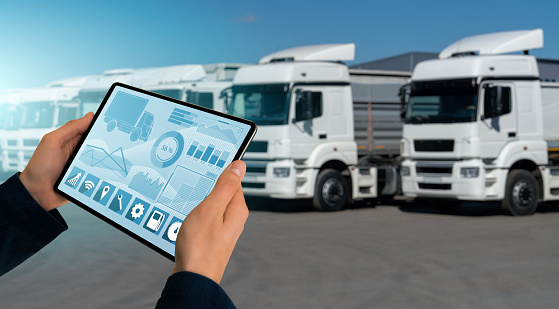 Predictive maintenance is a strategy that detects various deterioration signs and equipment performance issues in vehicles with the help of certain condition monitoring tools. Based on these observations, a fleet management and operations team can run pre-built predictive algorithms to estimate when a certain part might fail, such that preventive maintenance work could be undertaken.
The ultimate goal of predictive maintenance is to get the most out of resources. Predictive analytics warns the fleet maintenance and operation managers about the possibility of a part failure and guides them to schedule maintenance work, only when required.

To help upgrade your maintenance strategy, schedule a call with our fleet experts today – book a free demo here.
Predictive Maintenance: Predict Vehicle Failure Before It Happens and Future-proof Your Business
Predictive fleet maintenance is the most beneficial strategy, as it saves you repair costs and increases uptime by helping you group services and see failures in advance. A good predictive maintenance fleet software has a fleet monitoring system along with forecasting tools. A PdM model collects real-time asset operational data and compares it with current and historical vehicle operating patterns to gain insights. The system then recommends preemptive repairs. An example of a predictive maintenance platform is Pitstop, which streamlines billions of data points and is powered by Artificial Intelligence (AI) and Machine Learning (ML) to predict potential failures weeks before they happen. 
Though fleet managers know they need data to make efficient predictive maintenance decisions, they fail to mine datasets to develop insights. An effective fleet monitoring system leverages the power of AI, ML, cloud data storage technologies, and big data analytics to make accurate forecasts and assist technicians in identifying faults. 
 A predictive maintenance platform like Pitstop lessens manual work and calculations; leaving little room for errors. No routine inspections are required since your PdM software has already conducted full diagnostics and shared the real-time vehicle health report with fleet managers.
The Future of Effective Fleet Maintenance
The predictive maintenance model is the future of fleet maintenance operations. It combines automation with accuracy, which most traditional preventive maintenance models fail to provide. With continuous improvement in this field, the predictive maintenance approach has great potential to become even smarter in the future and deliver more precise results.
Pitstop is a powerful predictive maintenance platform for the fleet industry. It not only offers predictive insights but also allows you to constantly monitor data, trips, sensors, and more.
Want to learn how to implement a predictive maintenance solution? Read Pitstop's Ultimate Guide here.