Top 10 Fault Codes that Won't Ruin a Fleet Manager's Day
Avoid Alerts Overload with These Top 10 "Noisy" Codes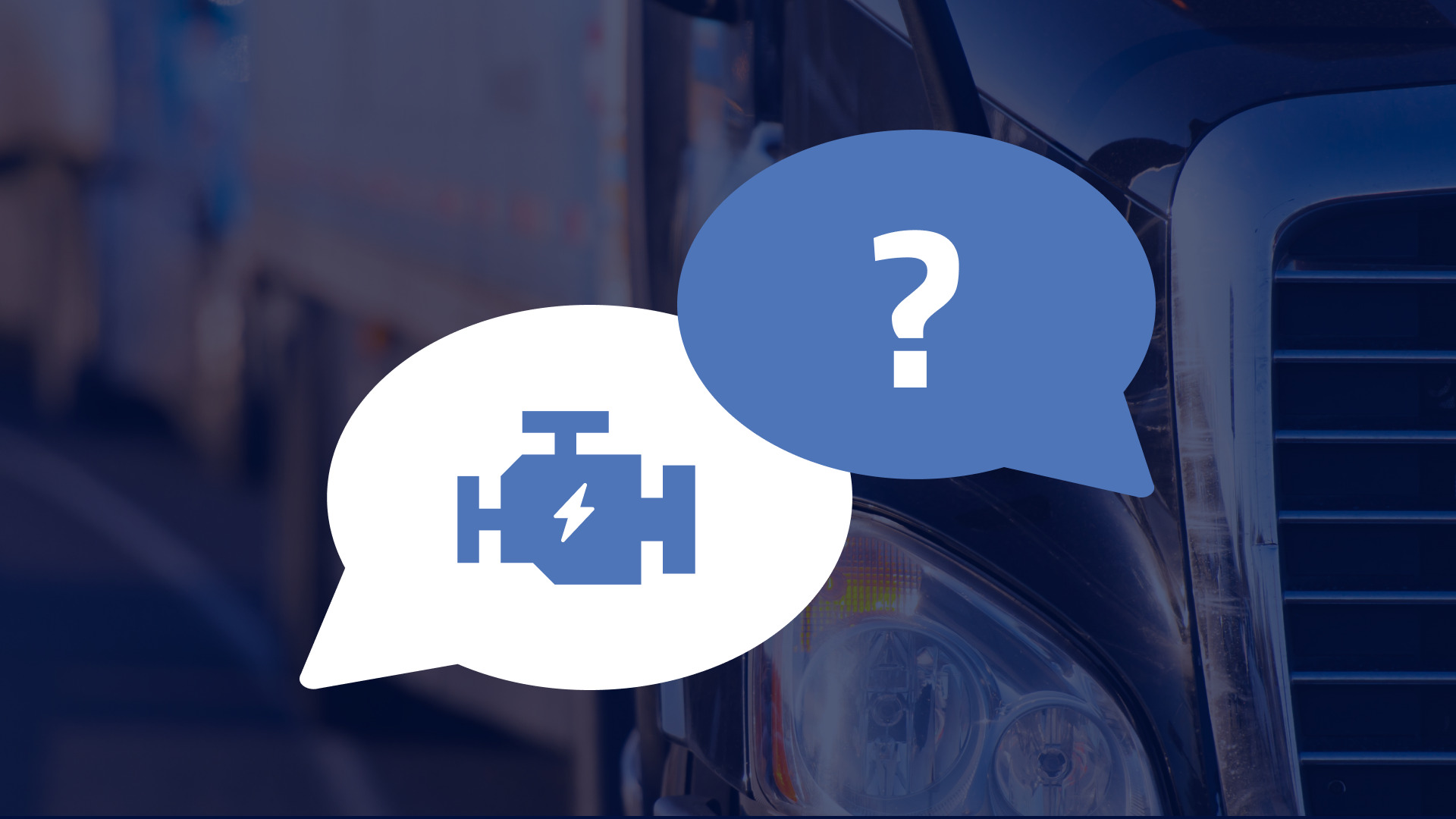 A fleet of 500 vehicles can see upwards of 200 fault codes (also known as SPN error codes) go off per day. That is over 1,400 codes in a week that a fleet manager has to manually review for severity and close out. Not only is it time consuming to read and close out fault codes but the manual effort can often result in missed critical alerts, leading to expensive on-the-road breakdowns.
In a recent pilot done with a U.S. logistic fleet of around 500 heavy-duty trucks, the customer was being faced with the pain of manually closing out thousands of fault codes. Over the course of the pilot, alongside utilizing Pitstop's predictive insights, Pitstop's recent feature update meant the software was able to successfully prioritize and automatically complete over 4,000 fault codes, saving four to five hours of repetitive, brain-numbing work. Not to mention avoiding any manual error of missed critical alerts.
But as all fleet managers know, not all codes are created equal and the majority of these alerts can actually be ignored.
In part 2 of our most popular blog on the Top 10 Fault Codes in Trucking, here are the Top 10 Fault Codes that Won't Ruin a Fleet Manager's Day. Or as Pitstop's system classifies them as "minor". These have been analyzed from over 18 million fault codes detected on our fleet maintenance platform this past year. They are a mix of both standard and freightliner codes. You'll learn the symptoms linked with these "noisy" fault codes to save precious time spent reviewing and addressing the severity:
1. Aftertreatment 1 diesel exhaust fluid tank volume: SPN 1761
Type: Exhaust code
Of the 18 million fault codes, SPN 1761 triggered the most out of the minor codes, popping up 144,727 times. DEF became a major need for medium and heavy-duty Diesel vehicles to help reduce their pollution output as regulation became tighter around federal emission guidelines.

Simple Fix: When this alert goes off, no maintenance is needed; just fill the tank!
2. RDF mounting misaligned: SPN 524042
Type: Driver Assist
If you noticed an SPN 524042 fault code pop up on your diagnostic device, do not fret. Especially if it's a slight misalignment, it won't obstruct your driving experience. You should examine the RDF for bent, broken, or loose mounting hardware.
Simple Fix: No immediate action is required. A broken or bent RDF can be replaced during your next scheduled maintenance shop visit. 
3. J1939 network #1 primary vehicle network: SPN 639
Type: Electrical
You will see SPN 639 pop-up when communication has been lost between the engine control module (ECM) and another device via the SAE J1939 data link. The check engine light will illuminate, and the ECM immediately logs the fault code. To validate the repair, perform a key cycle, start the engine and let it idle for 1 minute. Fortunately, there is no effect on vehicle performance.
Simple Fix: When you get an SPN 639 fault code, wait until your next PM visit for a technician to repair it.
4. Window Lift Motor: SPN 520256
Type: Electrical
You may notice SPN 520256 fault code pop-up when your window regulator motors stop working correctly. This is because the motors in window regulators are not intended to run continuously, as there is a thermal cutoff. However, if they run long enough, or if they get too hot, the motors will be temporarily disabled to prevent damage and a fault code will trigger. 
Simple Fix: The issue is resolved by cycling the ignition switch, which resets the modules. If the problem persists even after shorter periods of operation, the window regulator motor may be damaged and must be replaced.
5. Forward View Imager System: SPN 1705
Type: Driver assist
This particular code relates to the front/forward view imaging system that gives proximity alerts in front of the vehicle. For example, when a driver may be going faster than oncoming traffic, a sound to alert the driver will go off. It is important to mention that the forward view imager system won't be functional until this is fixed, so certain features related to it may not be functional and the driver should be informed of that.
Simple Fix: If you see the code pop up multiple times, it usually means that a software update is needed and can be updated/switched off at the dealer.
6. Mirror Heater: SPN 520289
Type: Driver assist
SPN 520289 showed up nearly 10,000 times which is quite remarkable given that this code is very weather dependent and not all Pitstop customers are in cold climates! Of course, this fault code is as the name describes. There are heaters on mirrors to prevent fogging, and is entirely dependent on the weather.
Simple Fix: As this is a manufacturer code, SPN 520289 can be resolved at your next PM visit or with the dealer.
7. J1939 network #2: SPN 1231
Type: Electrical
SPN 1231 fault code may pop up when the Motor Control Module (MCM) stops receiving messages from the Aftertreatment Control Module (ACM) for 5 seconds. This may be caused by an over or under-voltage supply to the ACM module or a fault set during a reprogramming event. If you want to conduct a preliminary diagnostic (not necessary), plug in a diagnostic device to the 9-pin connector, switch off the ignition, then unplug the USB cable from the 9-pin connector. Reconnect the USB link after waiting five minutes. Recheck the fault code after turning on the ignition.
Simple Fix: If the error persists after the above diagnostic, wait until your next PM visit for repair.
8. Forward road image processor issue: SPN 524127
Type: Electrical
Lack of ignition supply to the Model Predictive Control (MPC) often results in the SPN 524127, which stops the MPC from communicating. As a result, you may notice you are not receiving any reflected radar signals over a long period of time. An obstructed radar view can also cause this. If you are using cooperative adaptive cruise control and platooning, this issue can impact your fleet more by reducing the potential for cooperation and improving traffic flow.
Simple Fix: Check for any obstructions to the radar, then clear the code and let the ignition run for a minute. If the fault code pops up again, relay this information to your technician to check during your next PM visit.
9. Control Module Improper Shutdown: SPN U3001
Type: Electrical
Vehicle control modules or sensors monitor system voltage to ensure it is within the normal operating range. For example, when the ignition is turned on, the Diagnostic Trouble Code (DTC) is set when the control module or sensor detects a system voltage of fewer than 9 Volts for 5 seconds, causing SPN U3001 to set off. This can happen for several possible causes, such as a faulty control module setting the code, the control module harness being open/shorted, or if there is a poor electrical connection. 
Simple Fix: Look for broken, bent, pushed-out, or corroded connector pins, as well as any other damaged components.
10. High speed CAN communication bus: SPN U0001
Type: Electrical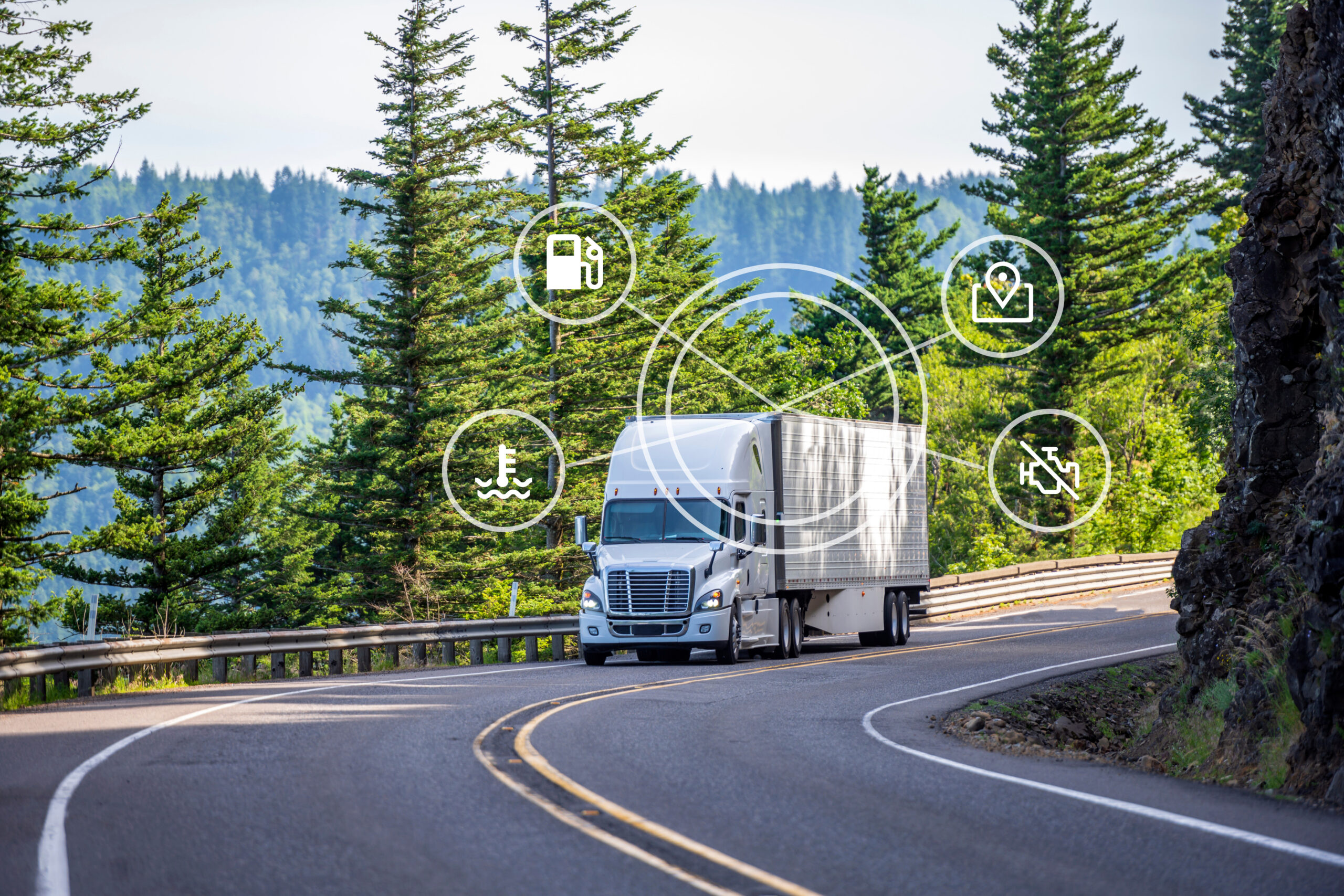 U0001 is an abbreviation for High Speed Communication Area Network (CAN) Bus. Essentially the CAN bus connects the many computers on board to one another. There can be a minor error to process and transfer messages between the CAN buses, causing an illuminated check engine light. You may also notice a secondary code specifying a failed module or specific performance issues, such as the air conditioner not working properly, depending on the module's inability to communicate. SPN U0001 can be caused by a faulty control module or another issue with the CAN bus.
Simple Fix: Sometimes SPN U0001 can pop up intermittently or result from a dead battery. Clear the code and see if it returns. If it does, it can be repaired during your next PM visit.
Use a Predictive Maintenance Solution
Do you have a check engine light but aren't sure what it means? A fleet maintenance management platform can reduce unnecessary noise with organized fault codes by critical, major, and minor risks. A predictive maintenance solution can assist in translating fault codes and alerting on high-probability failures for each vehicle.
Pitstop is a fleet maintenance software that analyses major vehicle components to provide powerful predictive maintenance insights. To learn more, schedule a demo here.
💡 It's important to remember that while SPNs can help diagnose a vehicle's problem, they're not a tool for determining why it happened. In order to determine and treat the source of a problem, a mechanic must further diagnose the vehicle.