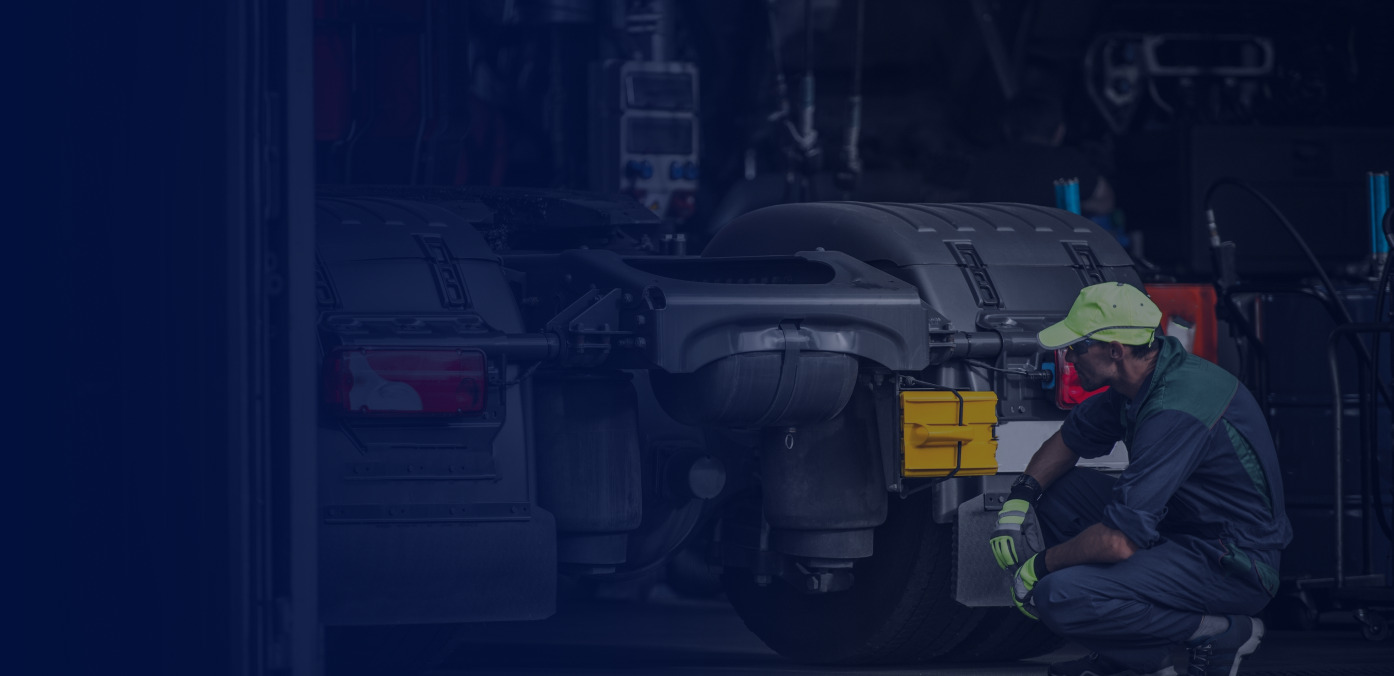 Prioritized fault codes to simplify truck maintenance
The Latest Product Update for Pitstop
Here at Pitstop, we work very closely with fleet managers and maintenance managers to understand how they use current maintenance applications and key features that they would like to see on the Pitstop platform. In addition, we have interviewed several hundred fleet professionals and uncovered that data overload is one of their biggest pain points, with many pointing to overwhelming number of fault codes in truck maintenance. One feature in our fleet maintenance system that continues to gain traction is the analytics Pitstop provides on top of fault codes generated by a fleet's existing telematic (GPS) systems. Recently we have added additional features and analytics powered by AI on how to understand the raw fault codes and make sense of the important ones so to simplify decision making and remove unnecessary downtime.
We're thrilled to unveil the first part of a series of new product features that will improve Pitstop's fleet maintenance software and bring further value to its customers. Continue reading to find out how this new feature gives fleet managers and drivers the tools they need to propel their operations forward, and stay tuned for more updates ahead!
Improve productivity with prioritized DTC codes
The challenge of data overload starts with thousands of fault codes and millions of sensor data points generated by your vehicle components as well as your fleet's telematics/ELD provider (check out our helpful guide here on the top 10 fault codes in trucking).
With Pitstop's prioritized DTC codes, explanations, and causes, fleet managers can answer reactionary questions such as "Is this fault code serious or not?" and "Does this fault code correspond to other fault codes?"
Here is a further description of these integrations:
Priority (Critical, Major, Minor) – Every Fault code has a priority assigned to it. Pitstop had built an intelligent engine that uses vehicle sensor data to decide if the fault code will be critical or not for the fleet manager to act on. This feature has helped fleet managers understand vehicle health better and take actionable decisions.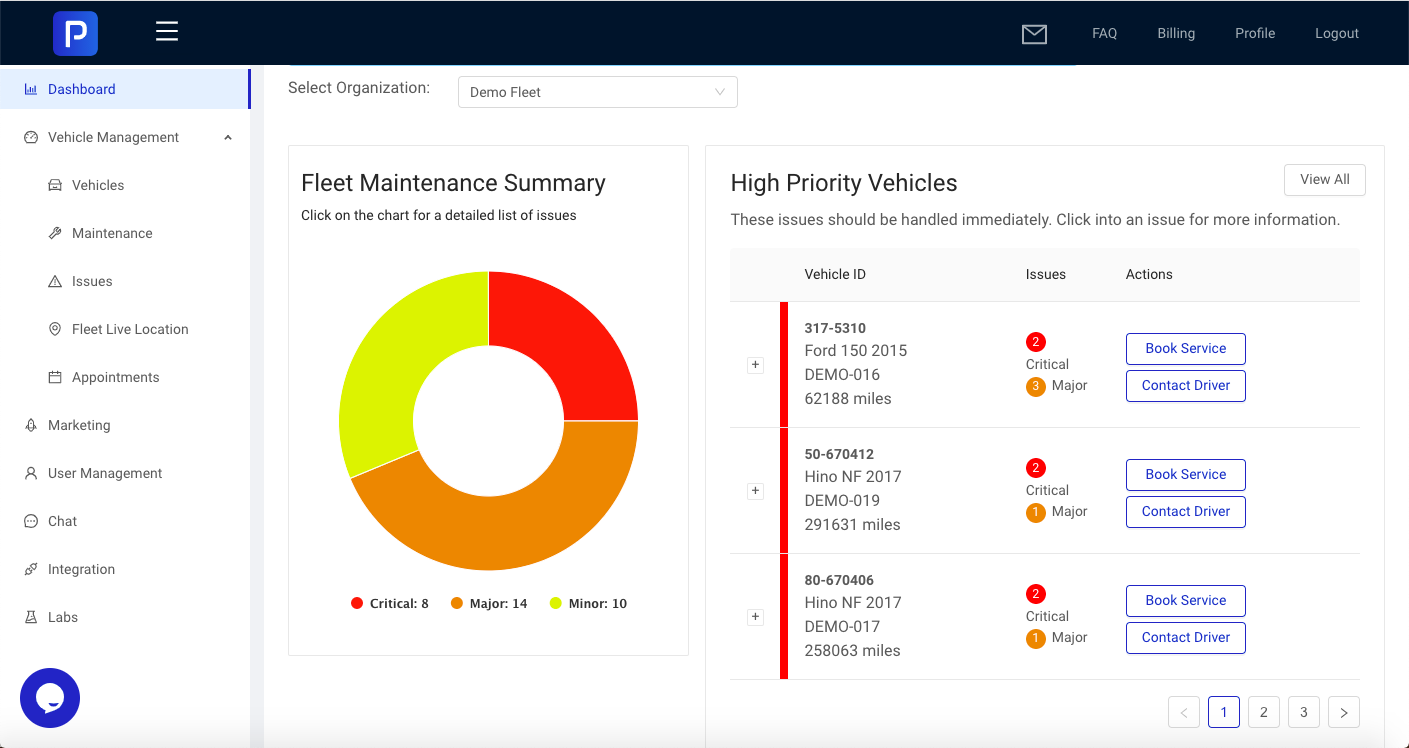 Explanation – Pitstop has added explanations to the majority of the fault codes and is continuing to build the database further. This is crucial because we want fleet managers to use that information for quick decision making and help the business avoid crucial downtime.
Causes – The platform also shows the possible causes that triggered the fault code.
We do not stop here! We have added the ability to update priority and get feedback from the fleet manager so we can constantly learn and adapt our fleet maintenance software to the Fleet Manager's needs. For example, suppose you provide feedback on a specific issue. In that case, that feedback is saved for future reference and can be easily accessed when the same issue appears again.
Here is an example workflow of how it impacted our fleet managers: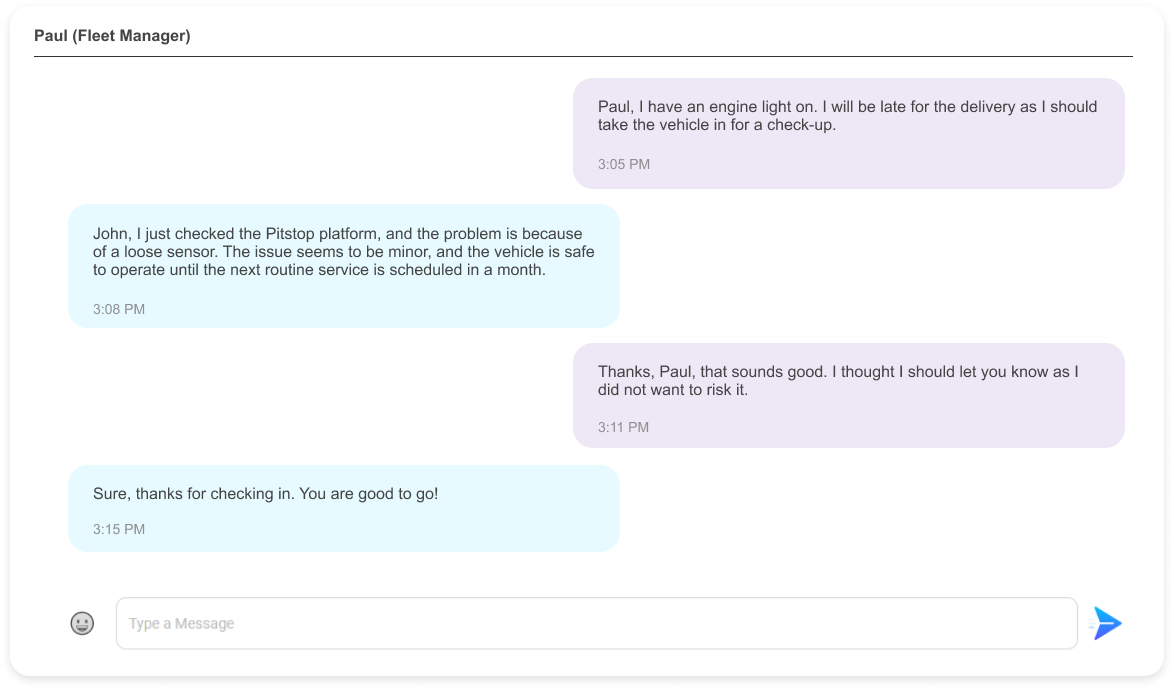 Fleet decision making made easy
These new features are presently accessible to all customers for those interested.
Pitstop leverages data to simplify and predict fleet maintenance, keep trucks on the road for longer periods, and enhance driver retention. As a result, organizations may achieve a higher degree of fleet performance by providing fleet managers with informed decision-making and integrating data on a single platform.
With Pitstop, managers, drivers and maintenance shops can collaborate seamlessly with the help of automation, real-time notifications, and digital experiences on a single platform. We design with our customers in mind and see this new capability as a great approach to best equip your fleet from the first mile to the last.
Contact our team to learn more about how Pitstop's fleet maintenance system can improve your operations' safety, efficiency, and sustainability.