How Pitstop's Predictive Fleet Maintenance Software Works
Pitstop utilizes real-time sensor data from the vehicle, including work order information, diagnostic and repair guides, and various data points. Save substantial time and money with predictive maintenance.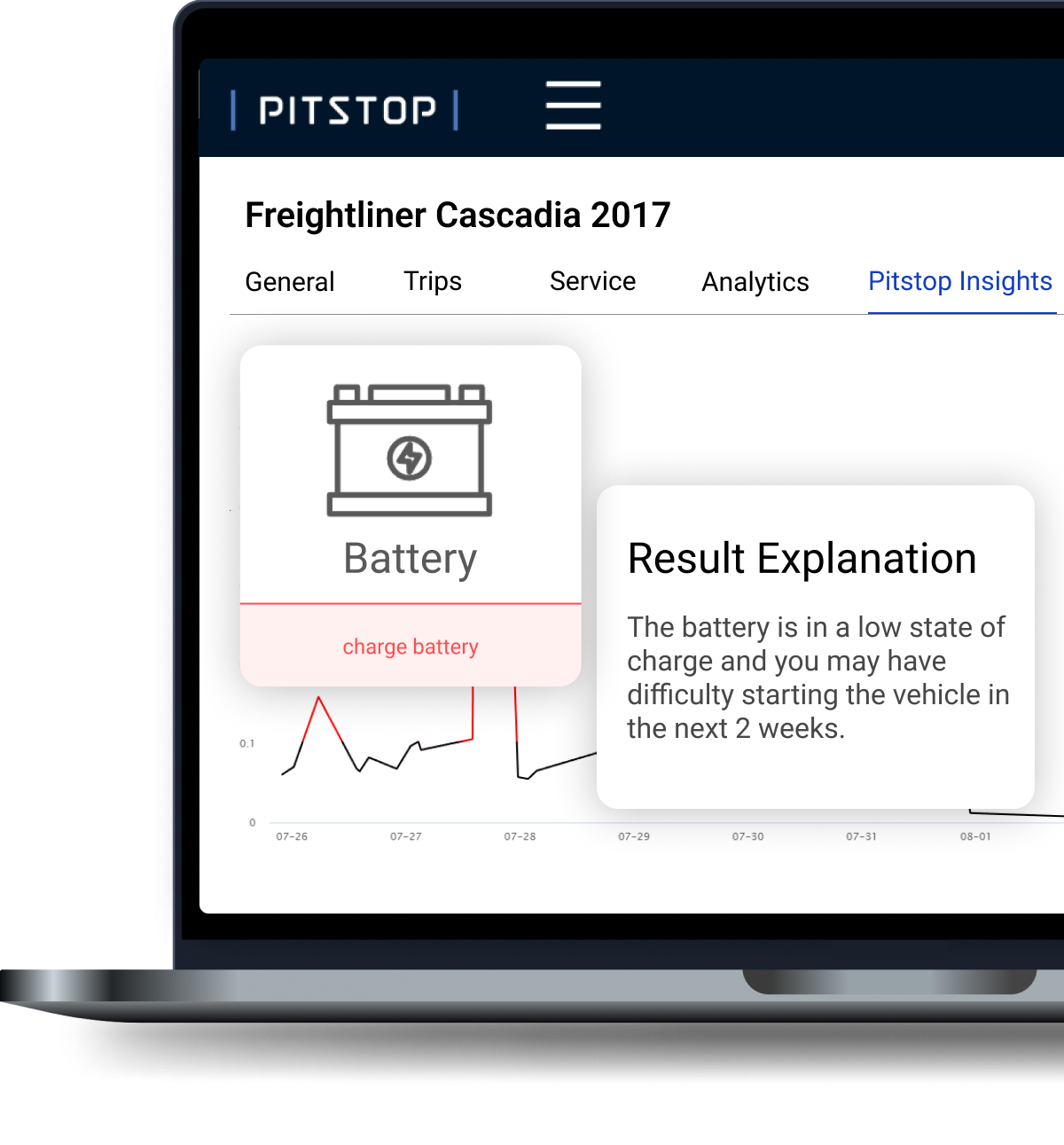 Focus on What Matters
Unlike other fleet maintenance software that leave you with too much information to act on, Pitstop's Predictive Data Insights are actionable, sorted by severity and have a 94%+ accuracy.
Remote Diagnostics
Pitstop remotely monitors and diagnoses fault code data, prioritizing them based on risk-level and prescriptive descriptions for quick identification and resolution.
Fully-Optimized Schedule
Coupling predictive analytics with a PM schedule creates a dynamic, "smart" maintenance schedule, focusing on component-level inspections that keeps diagnostic time at a minimum, reducing on-the-road breakdowns by 20%.
What Customers Have To Say

Benefits of Predictive Maintenance in Fleet Management
The ultimate goal is to save money on fleet operations and increase efficiency, achieving more with less.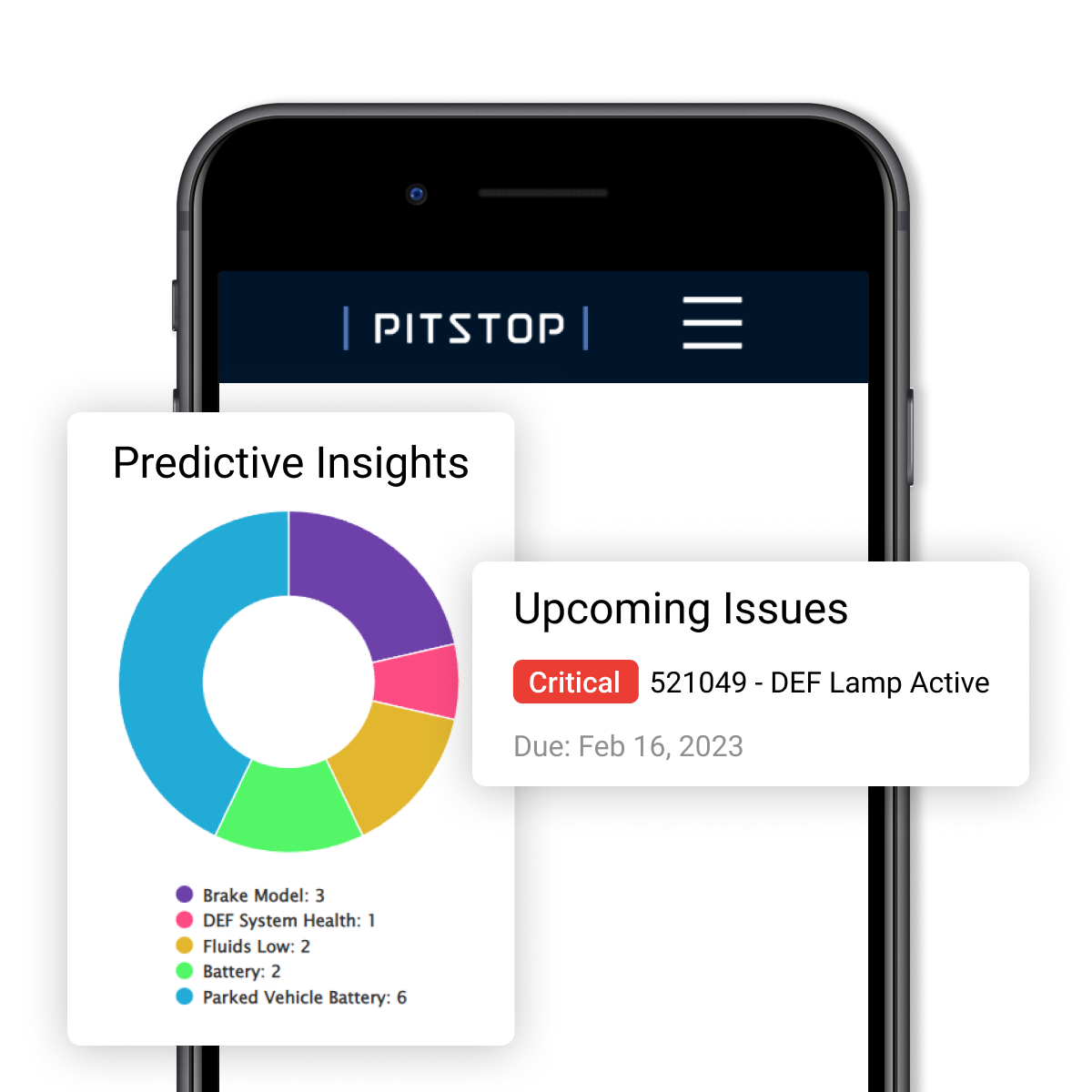 Reduce Downtime
Decrease your fleet downtime by up to 25% by prioritizing your vehicles in the shop.
 Significant Savings
Savings up to $2000/vehicle per year. No longer will unexpected downtime lead to profit loss! Increase the mobility of your fleet while decreasing maintenance expenses.
 

Data-Driven Decision Making
Stop the guesswork in vehicle data and let the software work for you.
 End-to-End Communication
Improve driver communication and retention with real-time alerts and in-app chat features.
 Improve Part Planning
Help manage technician shortages by preparing the technicians and the shop ahead of the vehicle entering the bay, improving diagnostic efficiency, and reducing the average time to repair
Time Added Back on Calendar
Mechanics can reduce their diagnostic time by up to 3 hours for each repair visit. Pitstop enhances fleet efficiency by 20%.
"This platform has allowed us to increase our uptime, make sound maintenance and repair decisions, and allows us to focus on the problem vehicles. Truly a great tool for our organization."
– Current Customer – Director of Health, Safety and Fleet
Are you looking for ways to get ahead of downtime while avoiding data overload?