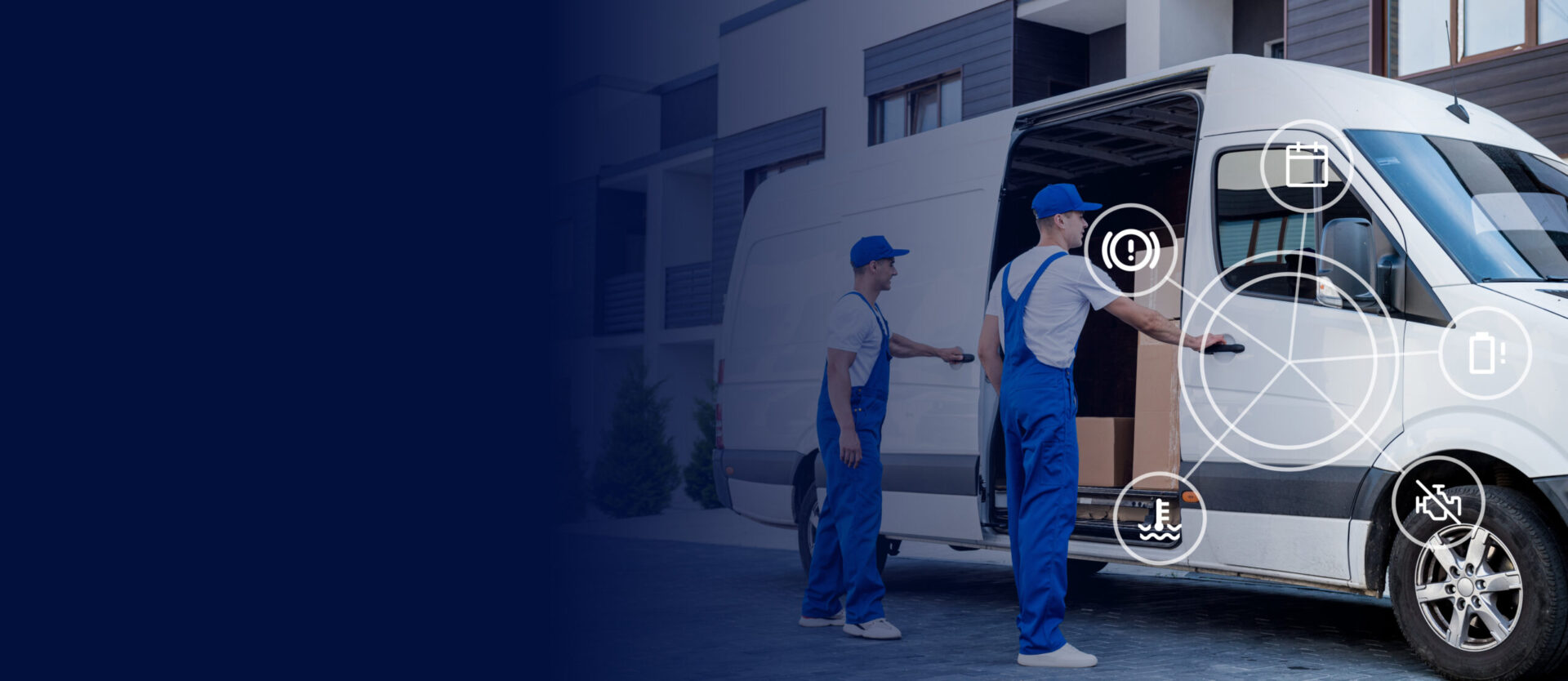 Harnessing Scalability:
AI-Driven Predictive Maintenance in Enterprise Fleets
Supporting Scalable Success
When considering the expansion of an enterprise fleet, the question isn't merely about whether your organization can grow but whether the technologies that facilitate your growth can adapt and evolve with you. With the relentless expansion of enterprises via acquisitions and investments, the need for scalable AI-driven predictive maintenance software has never been more necessary. 
Predictive Maintenance Software: Not Just For Today, But For Tomorrow
Ideally suited for today's operations, predictive maintenance software might not align with evolving business requirements. This is where the unique adaptability of AI-powered predictive maintenance software stands out.
As your enterprise fleet expands, so too does the volume of telematics and repair data. This growth, rather than posing a challenge, fuels the software's predictive capabilities, refining their accuracy—a crucial feature for managing larger fleets.
Thus, the inherent scalability of predictive maintenance software demonstrates its long-term value. It's more than a tool for the present; it's a dynamic solution that enhances its effectiveness over time. Designed to scale with your fleet and optimize operations, it's an invaluable resource for any growing business.
The Anatomy of Scalable AI-Driven Predictive Maintenance Software
There are three pivotal components to scalable predictive maintenance software for enterprise fleets, which are as follows:
1. Robust Automations
Automations are crucial to the success of scaling enterprise fleets, as they allow for the expansion of operations without a proportional increase in the workforce. A well-engineered predictive maintenance software uses artificial intelligence to introduce smart automations, thereby reducing the need for manual input, minimizing the chances of human error, and increasing operational efficiency.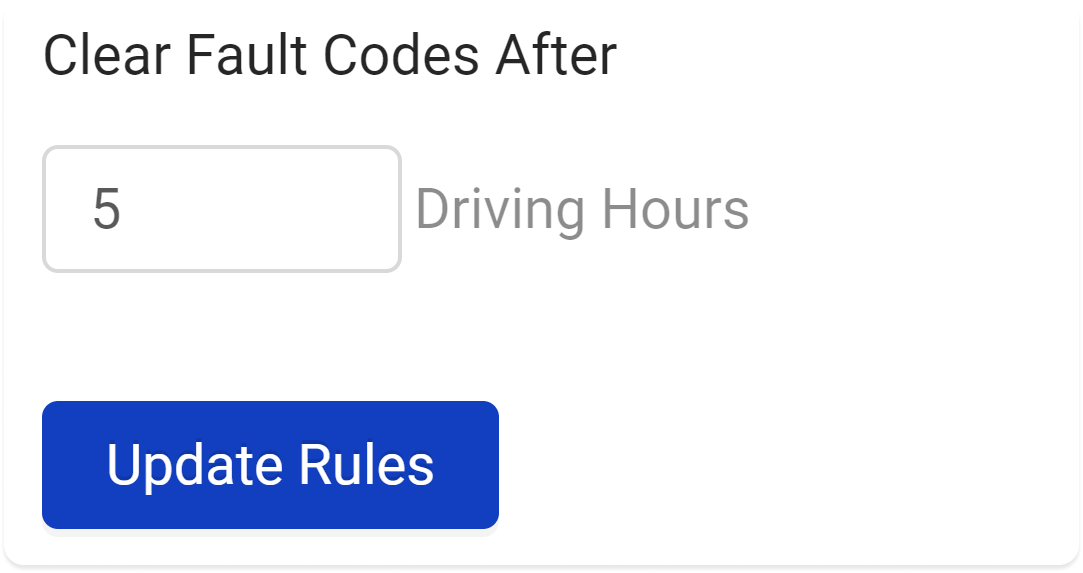 For instance, the right predictive maintenance software can set rules to clear fault codes if they do not reoccur, which prevents unnecessary alerts and saves hours spent manually reviewing them. It can also link active vehicle issues directly to work order forms, accelerating the resolution process. Diagnostic reports can be shared with vendors automatically, providing them with real-time updates on equipment conditions for effective maintenance scheduling. These automation functionalities play a vital role in significantly improving productivity and scalability by reducing manual interventions, speeding up workflows, and allowing for more precise and informed decision-making.
2. Bulk Data Analysis and Accurate Insights
Enterprise fleets generate vast amounts of data. AI systems that can efficiently process this data to produce actionable insights are crucial. With the growth of the fleet, resolving recurring issues through predictive analysis can lead to significant cost savings.
Consider predictive maintenance software like Pitstop. It not only automates data analysis from multiple sources, including telematics, DVIRs, and repair orders, but also incorporates predictive algorithms for specific components like brakes, tires, engines, emissions, and batteries. These algorithms generate insights on anticipated breakdowns and precisely predict when a vehicle should be serviced. Pitstop even suggests rescheduling your regular preventive maintenance to coincide with necessary component servicing. This efficient approach minimizes fleet operation disruptions and ensures that vehicles are used optimally.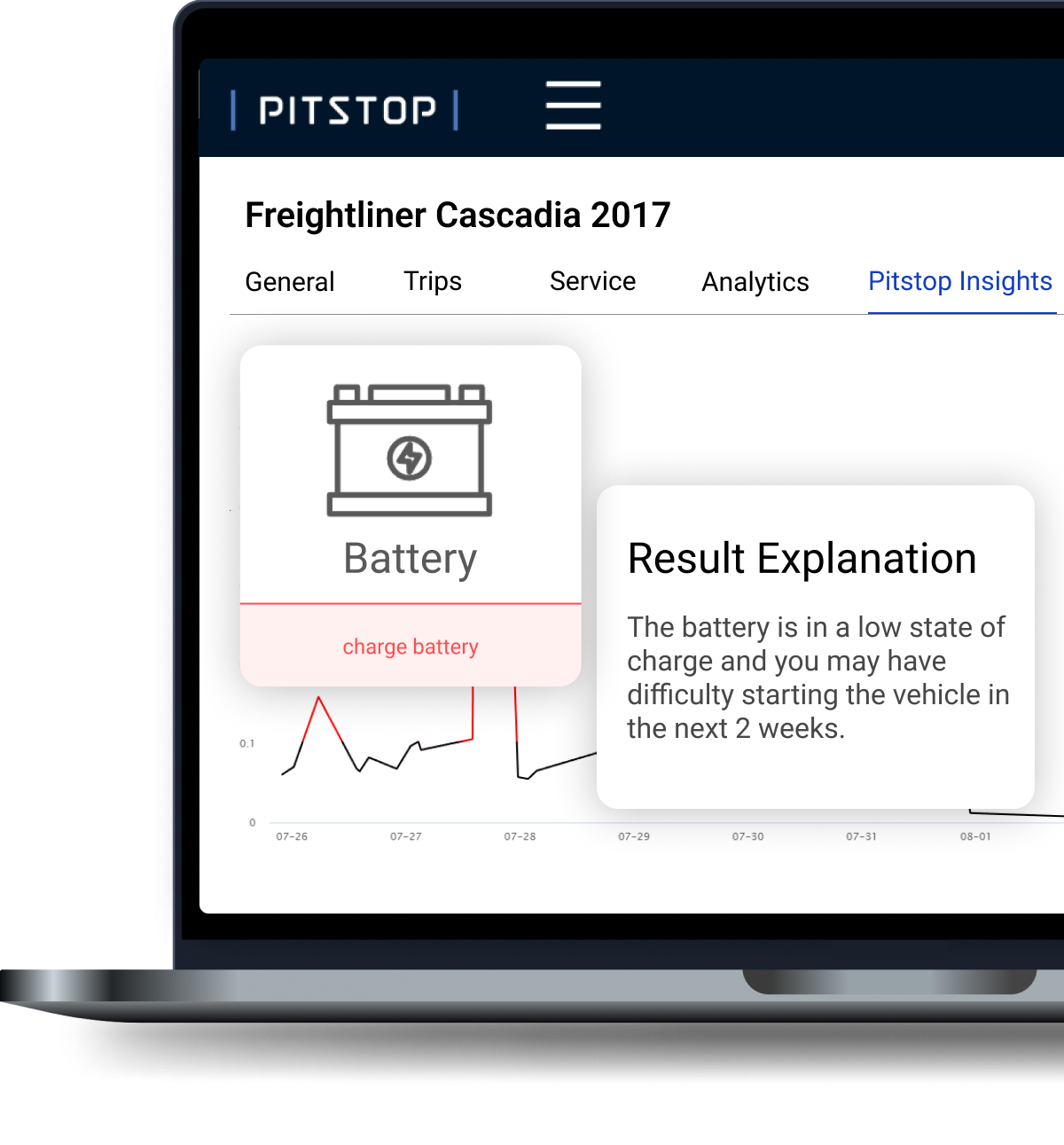 3. Effective Integration and Data Visibility
Predictive maintenance software should integrate seamlessly with existing systems, be visible in its operations and interactions, and offer growth potential. This software ensures straightforward integration, functioning out-of-the-box with various telematics partners. Such compatibility ensures a smooth transition for organizations adopting the software while fostering the continuous development of the software's capabilities.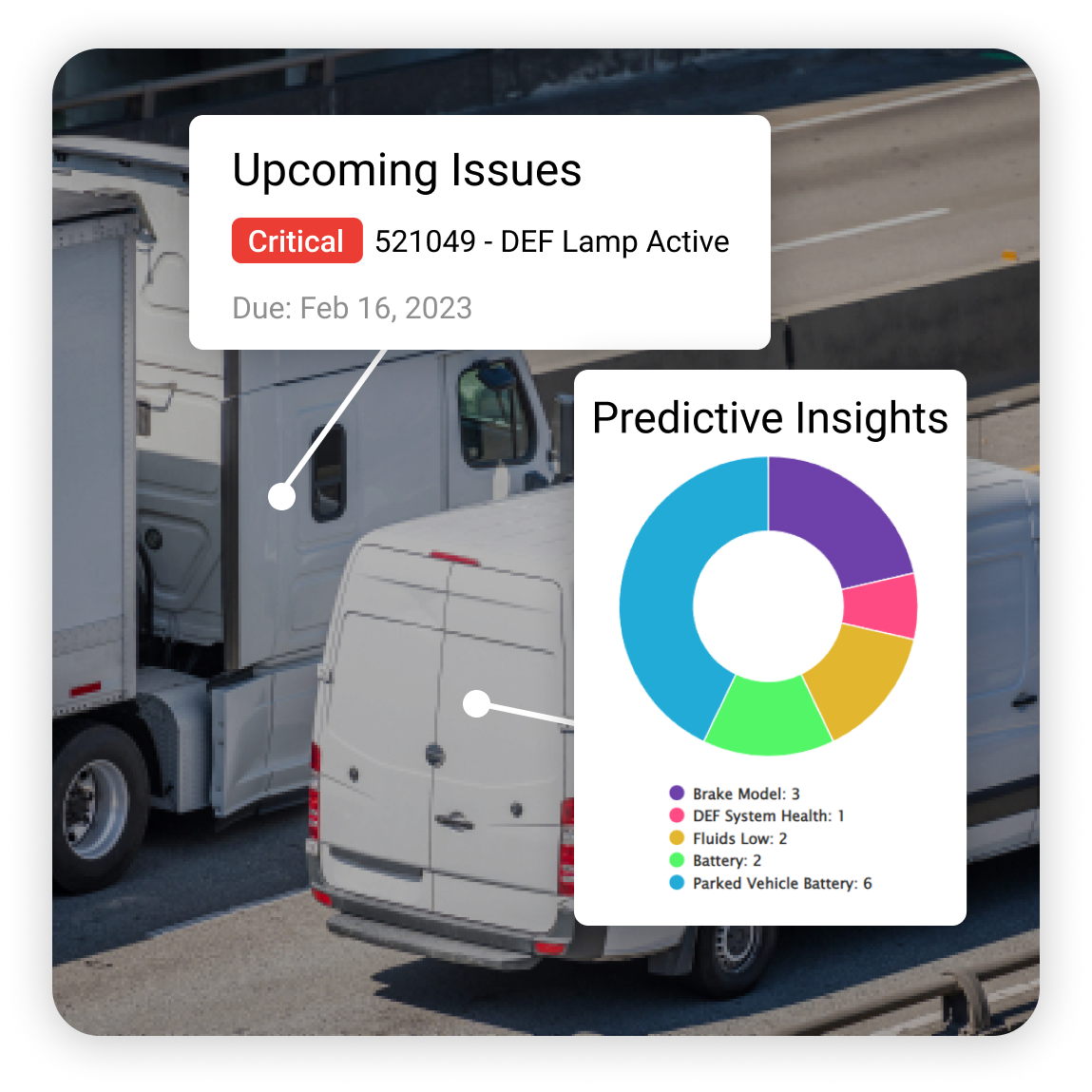 Having visibility over enterprise fleets is crucial. Reliable predictive maintenance software should have real-time alert capabilities, customized reporting, detailed electronic records, and comprehensive metrics tracking. This includes tracking maintenance costs, preventing downtime, monitoring vehicle utilization, and more. Moreover, the software should identify the critical vehicles in the fleet that require extra attention and monitoring. By providing this level of visibility, scalable predictive maintenance software enables fleet managers to make informed decisions based on data and encourages proactive maintenance practices instead of reactive ones.
Customer Support: A Pillar of Effective AI Implementation
While AI-driven predictive maintenance software's technical capabilities are crucial, the quality of customer support is equally important. 
Onboarding Support
Implementing new software requires a thorough preparation phase to minimize operational disruptions. AI software providers offering robust onboarding services can guide large fleets through this transition, ensuring a successful start.
Ongoing Support
After implementation, dedicated customer success managers (CSMs) can aid enterprise fleets in maximizing the benefits of their AI software. By identifying goals, gathering feedback, and suggesting workflow improvements, CSMs help accommodate growth and evolving software needs.
For training new key team members, depending on the individual's role, CSMs should seek to understand their workflow for effective software integration. This targeted support facilitates growth and scalability and ensures the software evolves with your enterprise fleet's needs.
Driving Towards the Future
The future of scalable enterprise fleet expansion is significantly strengthened by AI-driven predictive maintenance software. It's not just a tool for today but an evolving solution to fuel tomorrow's growth.
Pitstop, an AI-powered predictive maintenance software, embodies this vision. It embraces scalability by automating workflows, analyzing bulk data for actionable insights, and integrating smoothly with existing systems. Offering robust customer support, it's more than software—it's your strategic partner in optimizing and expanding your enterprise fleet operations. With Pitstop, you're always one step ahead, ready to take on future challenges and transform them into opportunities for enhanced efficiency.
Sign up to get the latest news and media sent to your inbox 👇