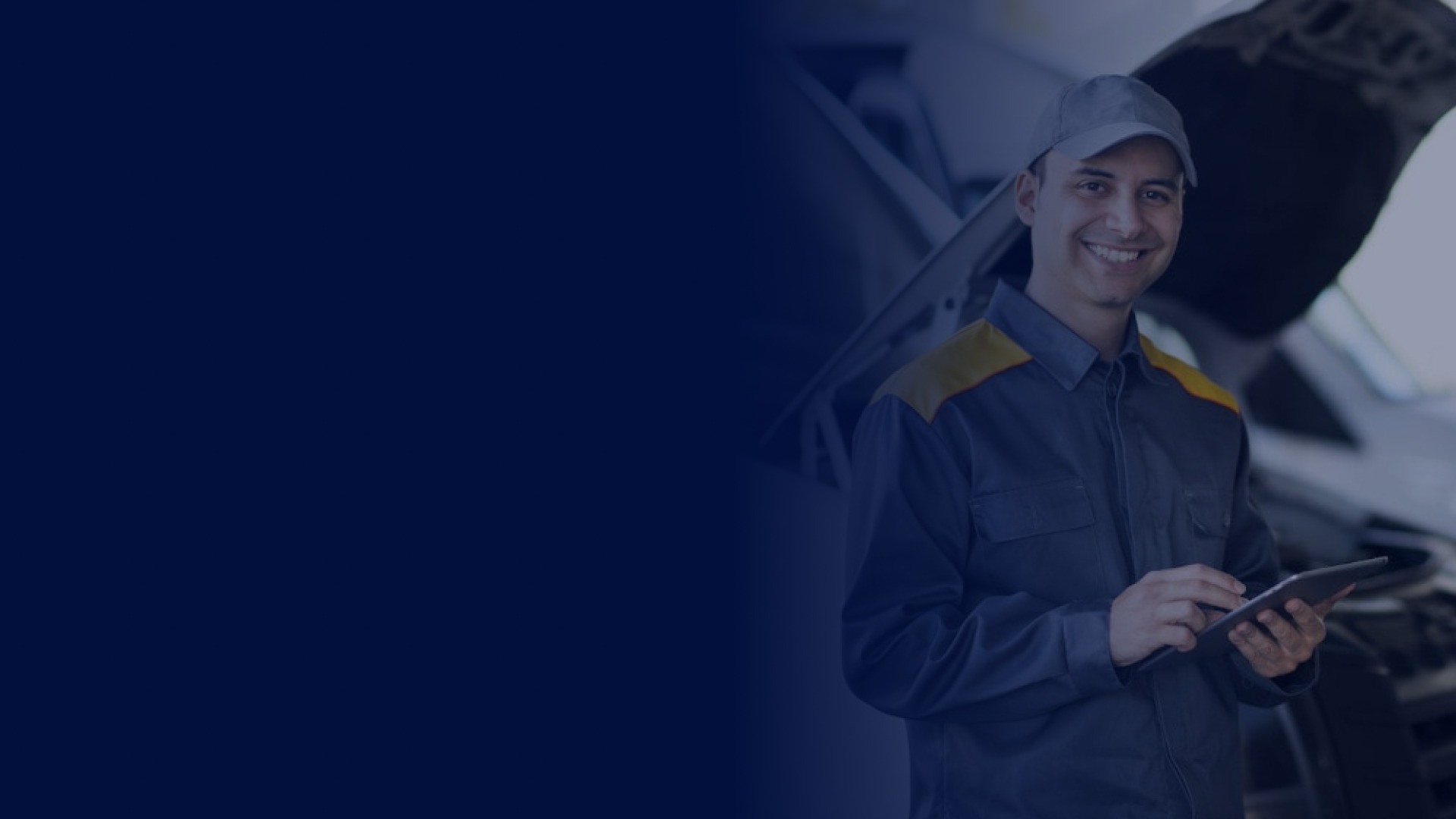 Understanding Different Fleet Technologies and the Benefits of an Integrated Fleet Solution
Determine Fleet Needs when Considering New Technologies
There's an abundance of different fleet technologies on the market geared toward helping fleets improve their overall operation. Understanding what different technologies are capable of and the specific problems they address can add value when searching for a supporting fleet solution.
Before you begin the search, however, it's critical to determine goals for improvement. For instance, if you're looking to address issues around preventive maintenance (PM) compliance or driver behavior, you'll need to be able to know which fleet technology matches up with those goals and whether different technologies you choose can integrate into a fleet management system to help your fleet meet those goals. It's also important to consider how scalable the technology is, and whether it can grow with your company. Ask questions such as:
What level of customization is needed around data collection and reporting?
What metrics are you focused on tracking and improving?
Identify Differences in Functionality
Because fleet technologies address different use cases with differing levels of functionality — including on-board hardware and cloud-based software — it can be difficult to pinpoint the best solution for your fleet. That's why we've provided a breakdown of a few available technologies, including the problems they address and what benefits they provide.
GPS
Offered by both OEMs and third-party providers, GPS devices focus on tracking and monitoring goings-on behind the wheel and on the road, including route adherence and such behaviors as speeding and harsh driving. Because GPS tracks asset location, it offers a greater sense of driver accountability and safety. GPS is great for smaller fleets just looking to track a few assets locally.
Telematics
Telematics uses GPS tracking and onboard diagnostic reading capabilities to monitor the health of fleet assets. While some automotive OEMs offer embedded telematics, many fleets rely on telematics providers who offer a combination of plug-in hardware with software that manages the data pulled from the assets. While many fleets are required to use telematics for regulatory reasons, those not required can still find major benefits in using telematics to track fleet health and monitor ongoing issues.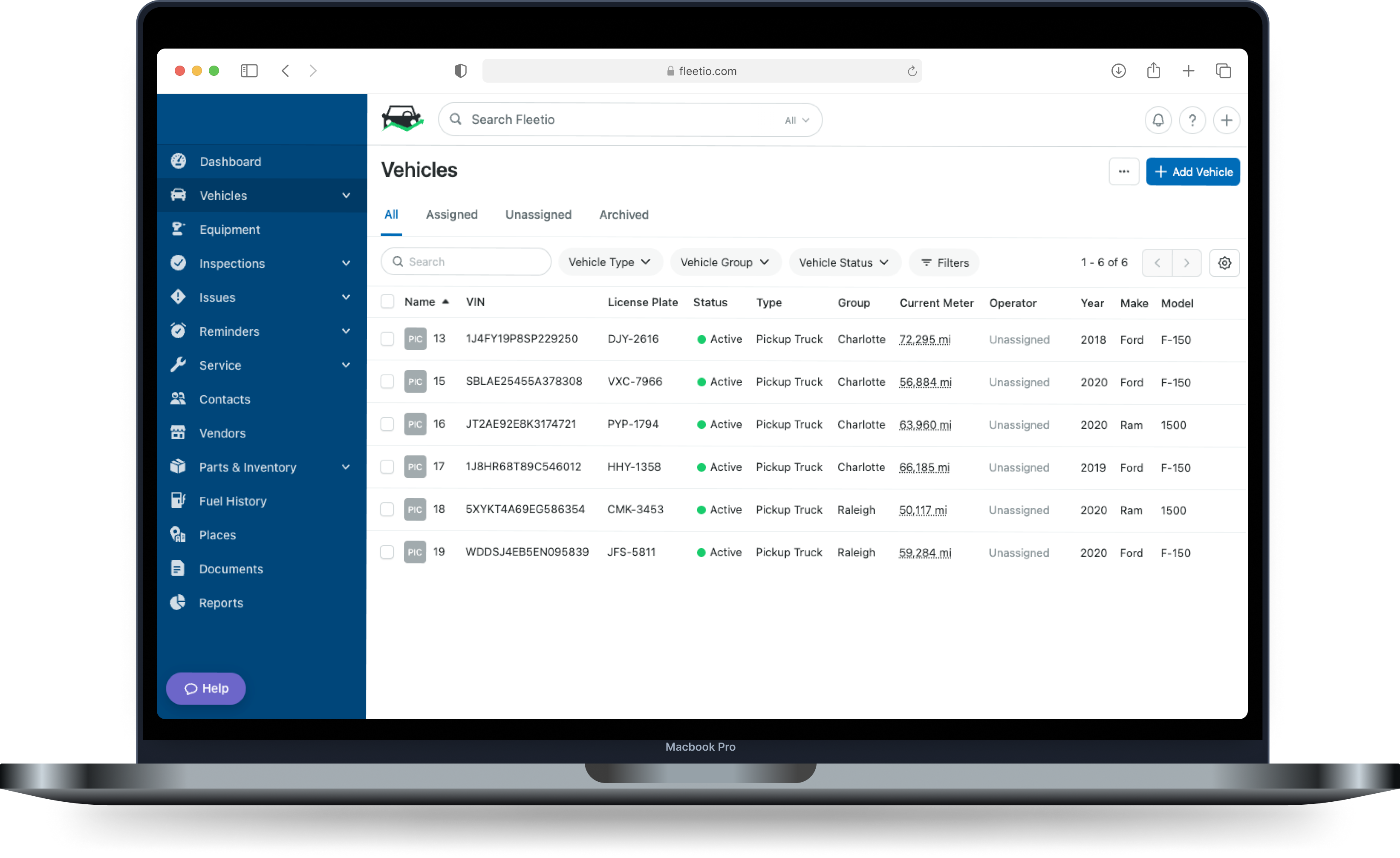 Fleet Management Software
Fleet management software (FMS) is typically provided by software companies and focuses on boosting fleet efficiency and productivity. FMS tracks fleet data and offers integrations and APIs with other technologies to allow data consolidation across your entire operation. Additionally, FMS aggregates collected data into easy-to-read reports you can send to stakeholders so everyone can quickly see the metrics they need to influence decisions. FMS also offers a certain level of fleet management automation via auto-approvals with set parameters and automated maintenance workflows.
Predictive Maintenance Software
Similar to fleet management software, predictive maintenance analytics are typically provided by software companies, and focus on reducing downtime and service spend by improving fleet health. Predictive maintenance software uses AI technology and machine learning to predict and communicate asset failures and maintenance needs in real-time, including prioritizing fault codes and predicting component failures to prevent unplanned downtime and on-road breakdowns. This technology is great for fleets above 50 vehicles that need to better control costs, improve uptime and extend asset lifecycles.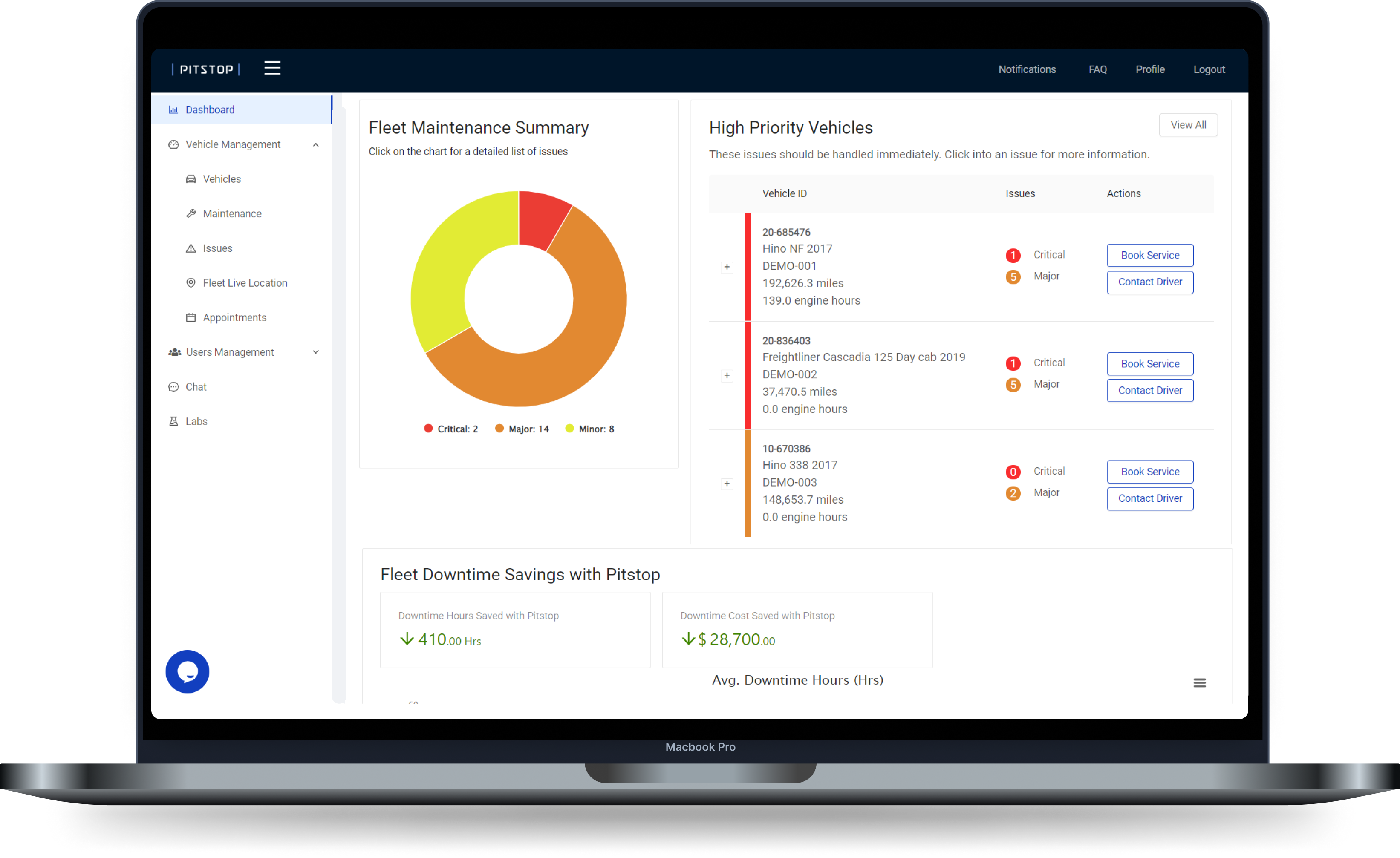 Realize the Benefits of Integrations
While some of these technologies may have overlapping capabilities, it's likely that you'll recognize the need to implement more than one technology to effectively meet your fleet's goals. Integrating a predictive maintenance platform, like Pitstop, with a cloud-based fleet management software, like Fleetio, provides significant productivity and uptime benefits. Streamline processes and decrease data overload through automated workflows, as well as automated data consolidation and reporting. Receive Issue Reports upon predicted component failures and prioritizing alerts in real-time to share with drivers and repair shops for improved service times.
In fleet, productivity can directly impact profitability, and fleets are seeing the benefit of strategic fleet technology implementation. With clearly defined goals and an understanding of what different technologies offer, fleet managers can confidently trial and demo solutions and communicate needs and expectations to sales representatives.
Pitstop x Fleetio's Integrated Fleet Management Software
Capture all of your fleet data in one place. Fleetio's integrated fleet management solution can integrate with many of the fleet management tools you use today, including Pitstop, to pull in relevant data and fully optimize your fleet maintenance processes by giving fleet managers, drivers, technicians, parts managers, and other personnel access to the tools and information they need.
The Fleetio Team
Fleetio, a trusted partner in the fleet solution ecosystem, joined us for a blog takeover to provide valuable insights into fleet management systems.