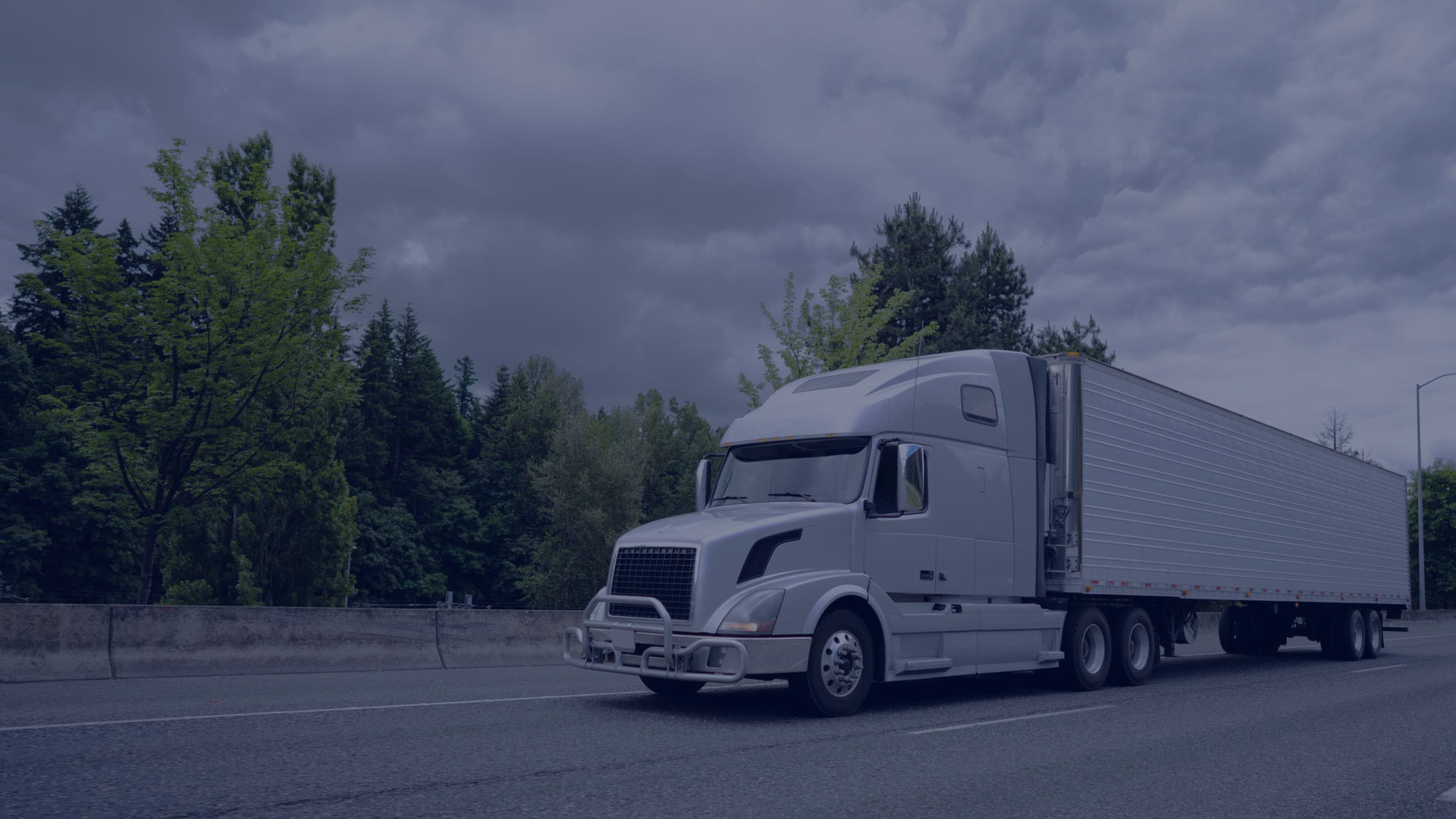 Delivery fleet uncovers the potential of Pitstop's fleet maintenance software
The latest customer story with Pitstop
A food service delivery company of 50 medium to heavy-duty trucks partnered with Pitstop to implement a predictive maintenance platform to better manage their truck maintenance, owned and leased fleet. The delivery company wanted one place to track and prioritize upcoming and present vehicle failures to improve its operations. By filling in these holes in their processes, they could proactively take action of alerts to improve their fleet operations.
Challenge
Pitstop is a fleet maintenance platform powered by AI that helps alleviate data overload and increase uptime while lowering expensive repair costs. Like many other fleets, the delivery company managed a schedule around preventive maintenance, periodically taking a vehicle to maintenance based on time or mileage passed while also being reactive when an unexpected failure occurs.
Downtime causes major interruptions to their delivery service, as their entire revenue model depends on whether their trucks can transport products to their final destinations.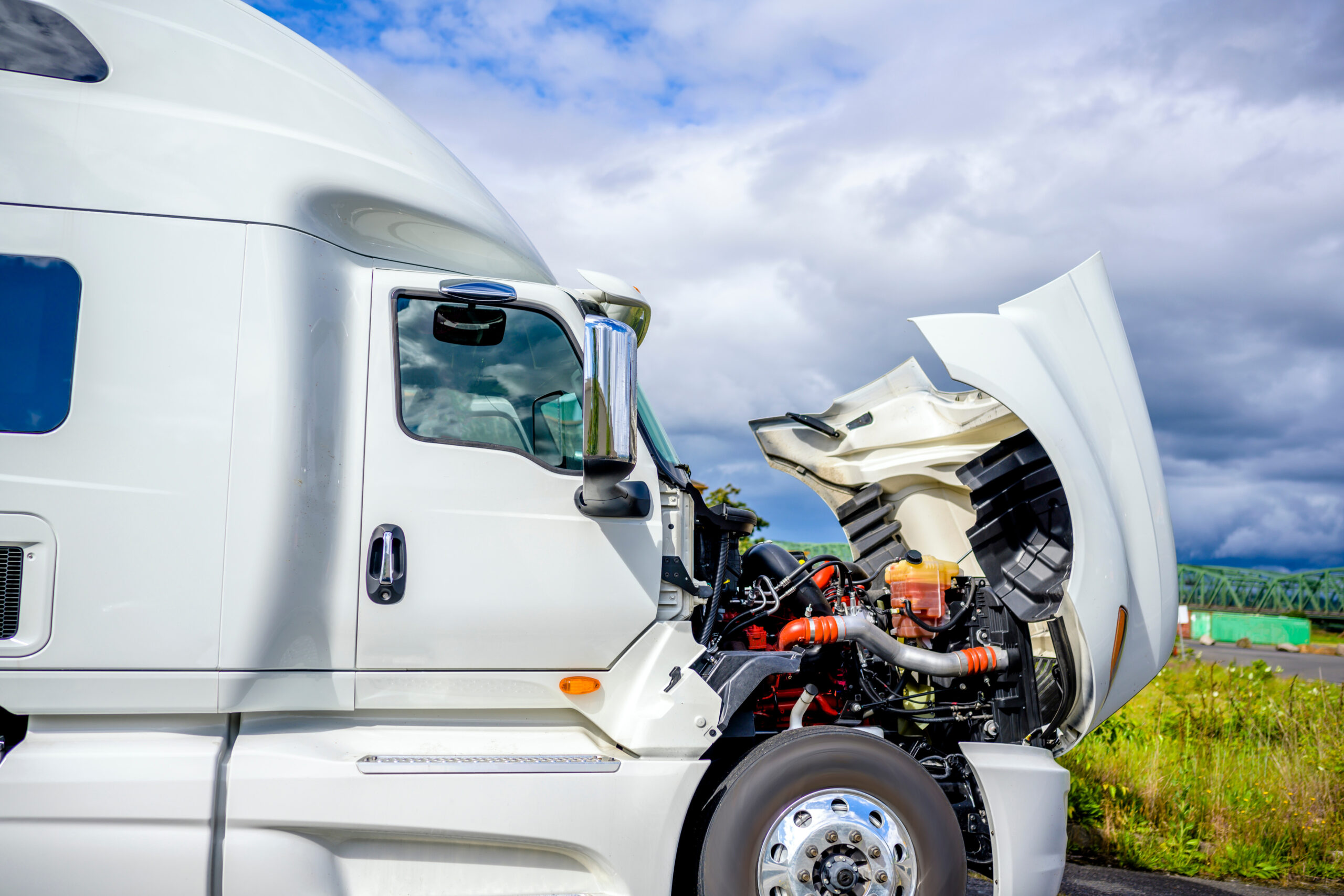 With 50 medium to heavy-duty trucks in their fleet, relying on scheduled maintenance proved to cause uncertain expenses and safety issues. In addition, drivers were tracking equipment issues which were prone to inconsistencies and human error. Not to mention, vehicles within the fleet require regular inspections, which could lead to compliance issues if assets are not maintained on time. Data overload problems start with management's lack of direction and knowledge on how data can be leveraged. Fleets have access to valuable fault code data, but the excessive amount proves to be overwhelming. To be successful, the delivery company needed a reliable and predictable approach that provided insight into which vehicle faults should be prioritized.
Solution: Prioritizing DTC Alerts and Real-Time Notifications
Many medium to large-size fleets find it difficult to manage and prioritize DTC alerts in their workflow. At this delivery company, drivers complete daily inspections to report maintenance issues to the fleet managers. Drivers would identify if there were an illuminated warning light, such as a check engine light on their dashboard. However, this does not provide enough insight. The light might indicate a minor problem, such as a defective gas cap, or it could indicate a more major issue, such as a misfiring engine. In many circumstances, this means the truck should be sent to a maintenance shop soon to get the problem fixed and the light turned off. 
Pitstop uses vehicle sensor data to automatically identify DTC/SPN issues with priority, description, explanation and causes. Pitstop's platform takes all service issues and labels them as critical, major, and minor using proprietary algorithms. Critical issues should be attended to immediately and major to be inspected. Minors can be addressed by the next service visit.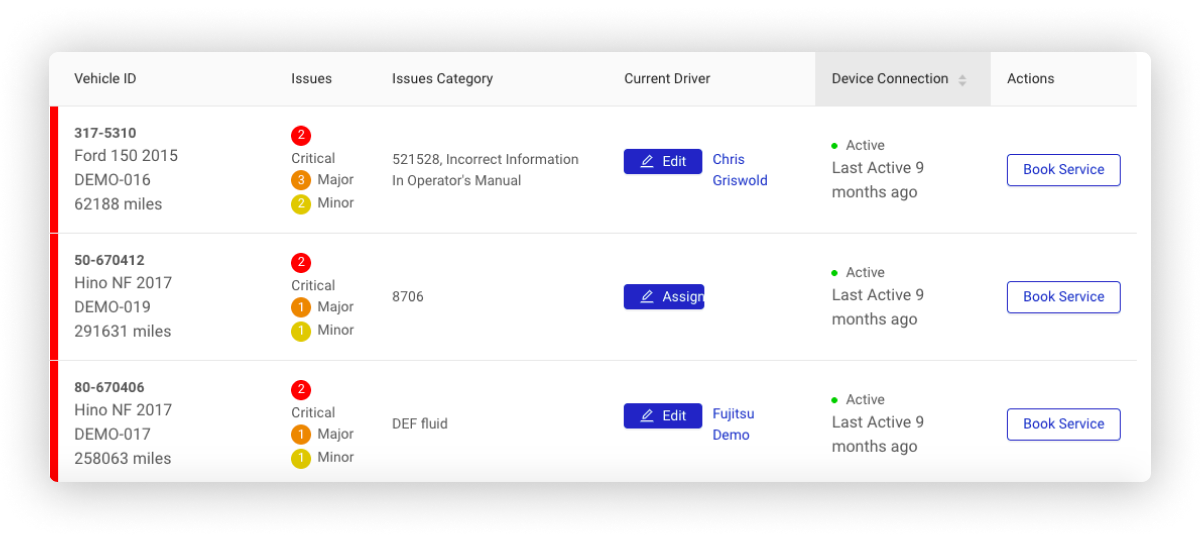 In one case, the fleet manager at the delivery company got an email for a critical alert for a vehicle with low battery voltage. Low voltage on a vehicle indicates that the alternator is not putting out enough voltage to deliver adequate current to power the battery. After being notified, the fleet manager immediately called the driver to leave the vehicle turned on when carrying out the deliveries for the day and return to the leasing yard at the end of the day for maintenance. This alert avoided unnecessary downtime as there may not have been enough current to start the engine. As a result, they completed their deliveries for the day while keeping operations running smoothly. The fleet manager knew exactly when they needed to take action with priority alerts and descriptions from Pitstop's real-time notifications.
Outcome
Pitstop's fleet maintenance software was effectively deployed into the food service delivery company's daily operations, allowing fleet managers to take proactive action on DTC warnings. Updating the food service delivery company's maintenance plan ensured they got the proper information to make better business decisions. Their better fleet operations have allowed them to effectively deliver food to consumers while putting their drivers first.
About Pitstop
Pitstop has accurately sent over 1 million predictive notifications to clients, saving each vehicle an average of $2000 yearly. Pitstop provides end-to-end support for the complete fleet management lifecycle through a simple interface with a fleet's GPS/ELD provider, such as Geotab, Samsara, Verizon, etc. This proactive strategy saves fleet managers time while enabling them to make more informed and accurate business decisions.
Book a free demo with us today to learn more about how Pitstop may help you enhance your fleet operations.