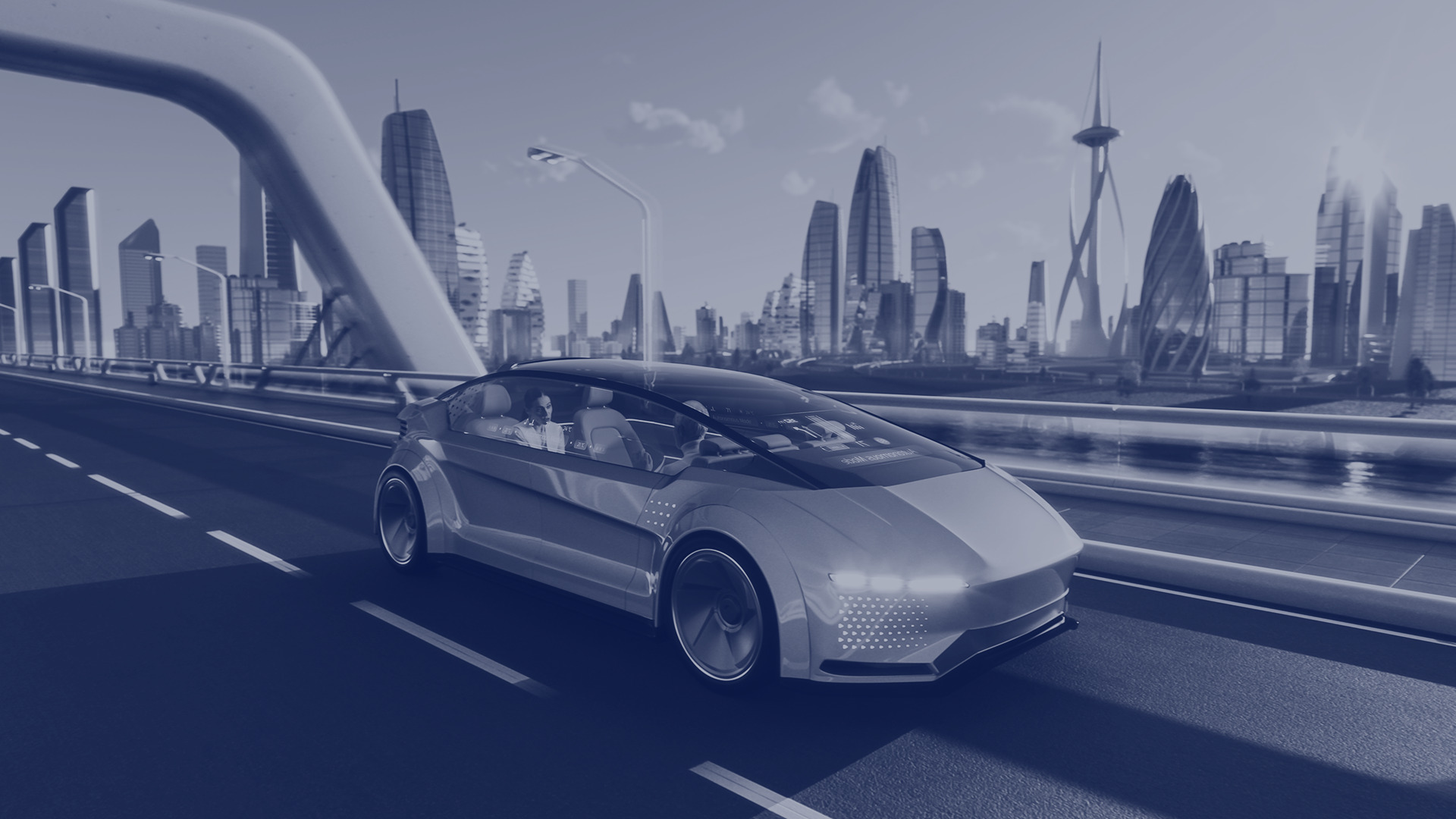 3 Analytic Methods Every Fleet Manager Should Know
The Future is Predictable
As connectivity in telematics continues to improve, data analytics plays an even more critical role in the future of fleet management strategies.
However, access to more accurate vehicle sensor data is complex and raises the concern of data overload when not harnessed correctly.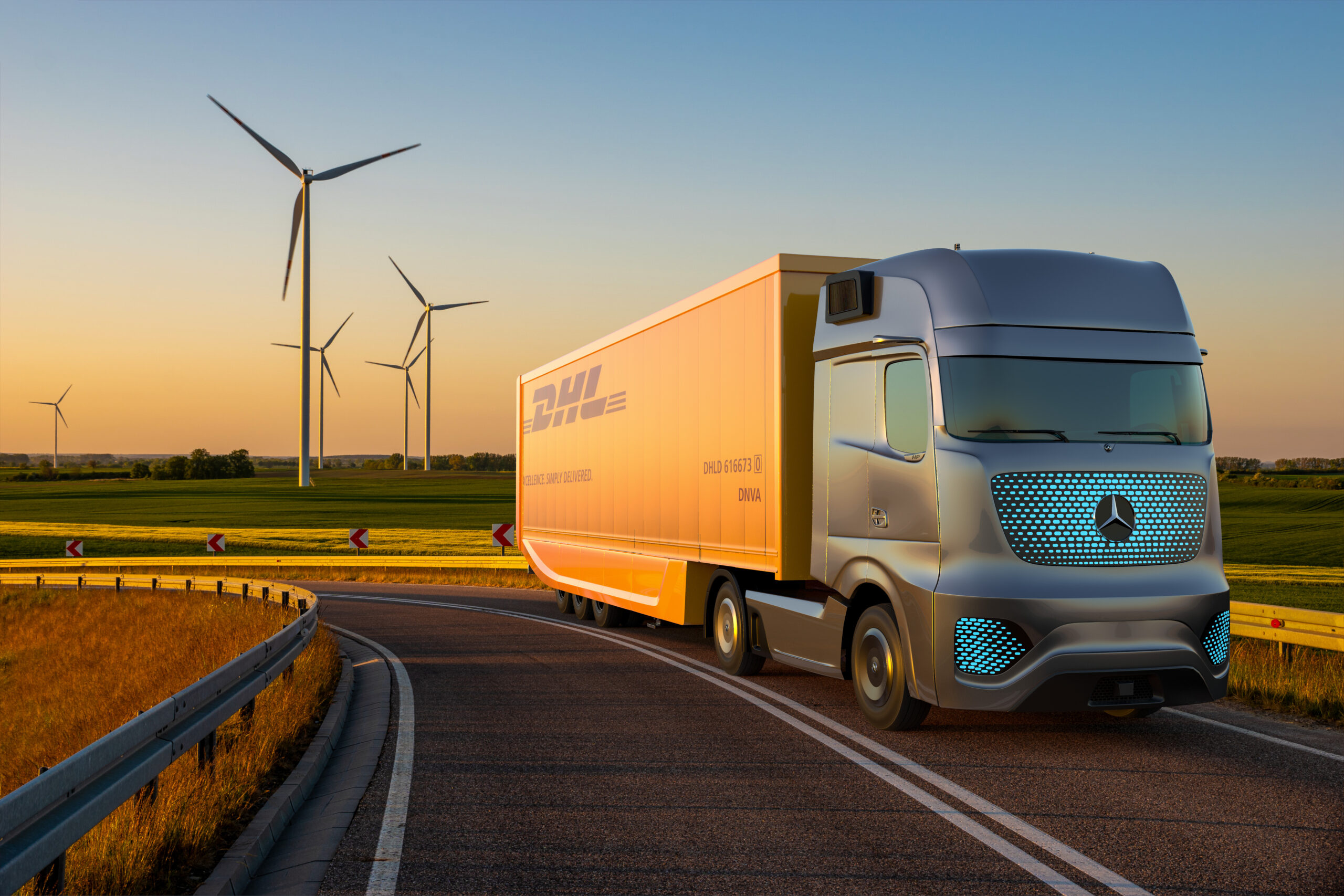 Thankfully, fleet managers can combat data overload by choosing the right tools to summarize valuable information to strategize and make impactful business decisions. As a result, there is an opportunity to use these methods to create value through cost savings and considerably enhance efficiencies to help businesses grow.
Vehicle Data-Overload is Just Beginning
Operations are moving beyond reporting to analysis in today's business analytics landscape. As a result, data science is among the fastest-growing job segments, making this talent accessible to all businesses. Predictive maintenance needs current, complete and accurate data to adequately monitor vehicle components that can fail. Data teams can utilize cloud technologies that offer powerful and efficient computing and storage services, making it easier to make fact-based decisions that benefit the business.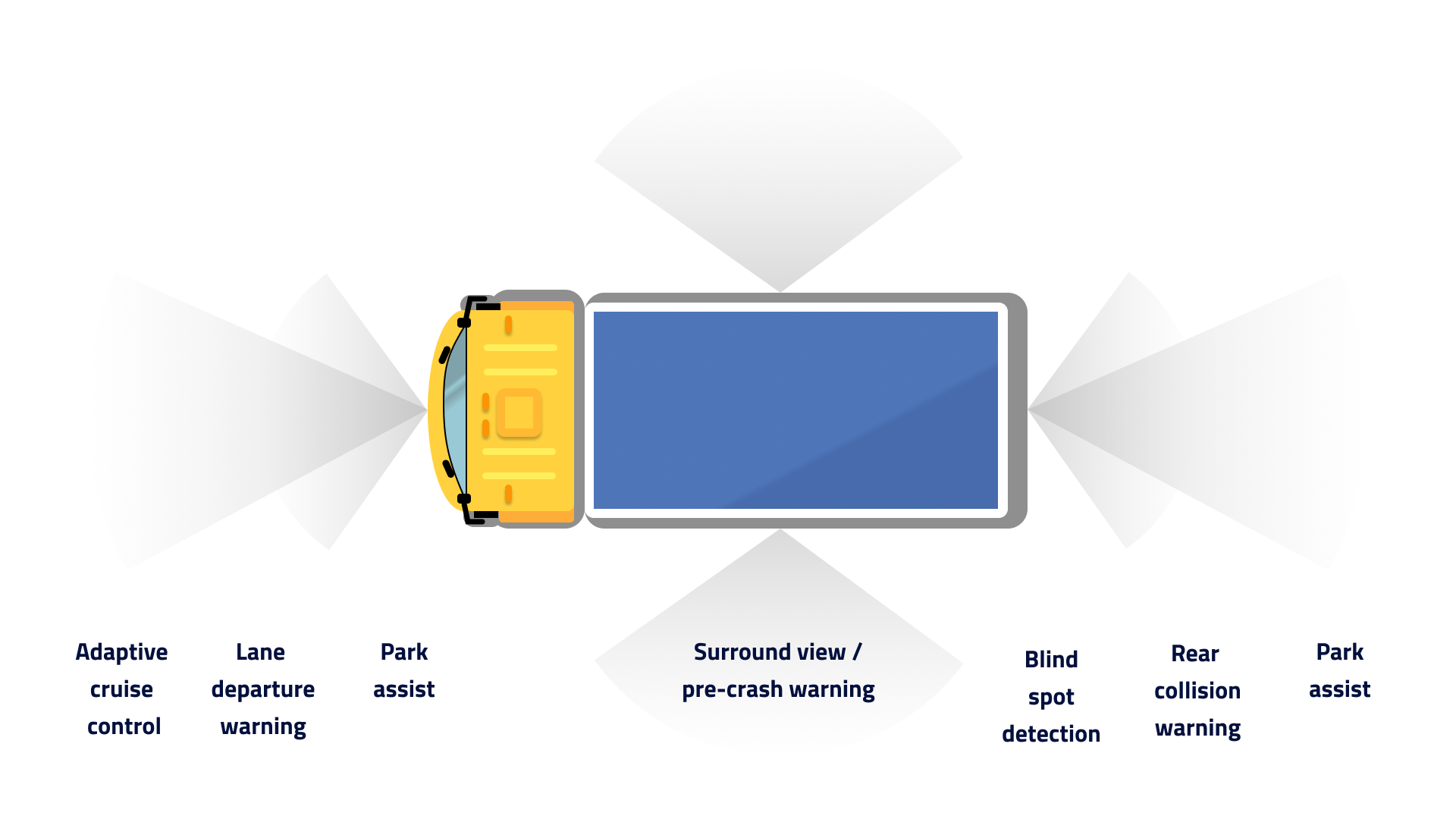 Today connected vehicles use ADAS (advanced driver-assistance systems), technical integrations that increase vehicle safety. These vehicles produce hundreds of millions of lines of code and generate an average of 5 MB of data each day. 
Tomorrow vehicle electrification will become more prominent, these vehicles have 500M+ lines of code. With over-the-air updates, these vehicles are heavily software-based. 
Over the next 10 years, Vehicle to Vehicle (V2V) and Vehicle to Infrastructure (V2I or V2X) communication will be enabled by ADAS via wireless network connectivity. Simply put, automobiles will be able to interact with one another and with a great mainframe to offer a safer, more automated driving experience, furthering the adoption of these systems. These systems are estimated to generate 1 TB of data a day.
Data is flowing so fast it is hard to keep up; with electric and autonomous vehicles, digital innovation is inevitable. However, only you can come up with the answers to make the right maintenance strategy for your organization. To get started, here are three analytic methods that can seamlessly integrate into your workflow today and what it looks like within a predictive maintenance platform like Pitstop:
1. Use descriptive analytics to visualize summarized descriptive data
Descriptive analytics can operate on its own or serve as a baseline for the other two types of analytics. It is a gratifying place to start if you're fresh to advanced analytics.
Descriptive analytics is the method of using current and historical data to identify trends and relationships. It is relatively accessible and can be used daily by your organization. This method can help analyze data, summarize trends and relationships, and visually display information using charts and graphs.
Descriptive analytics is notably helpful for conveying change over time and using patterns as a platform for additional analysis to drive decision-making. Fleet managers can figure out what happened and why.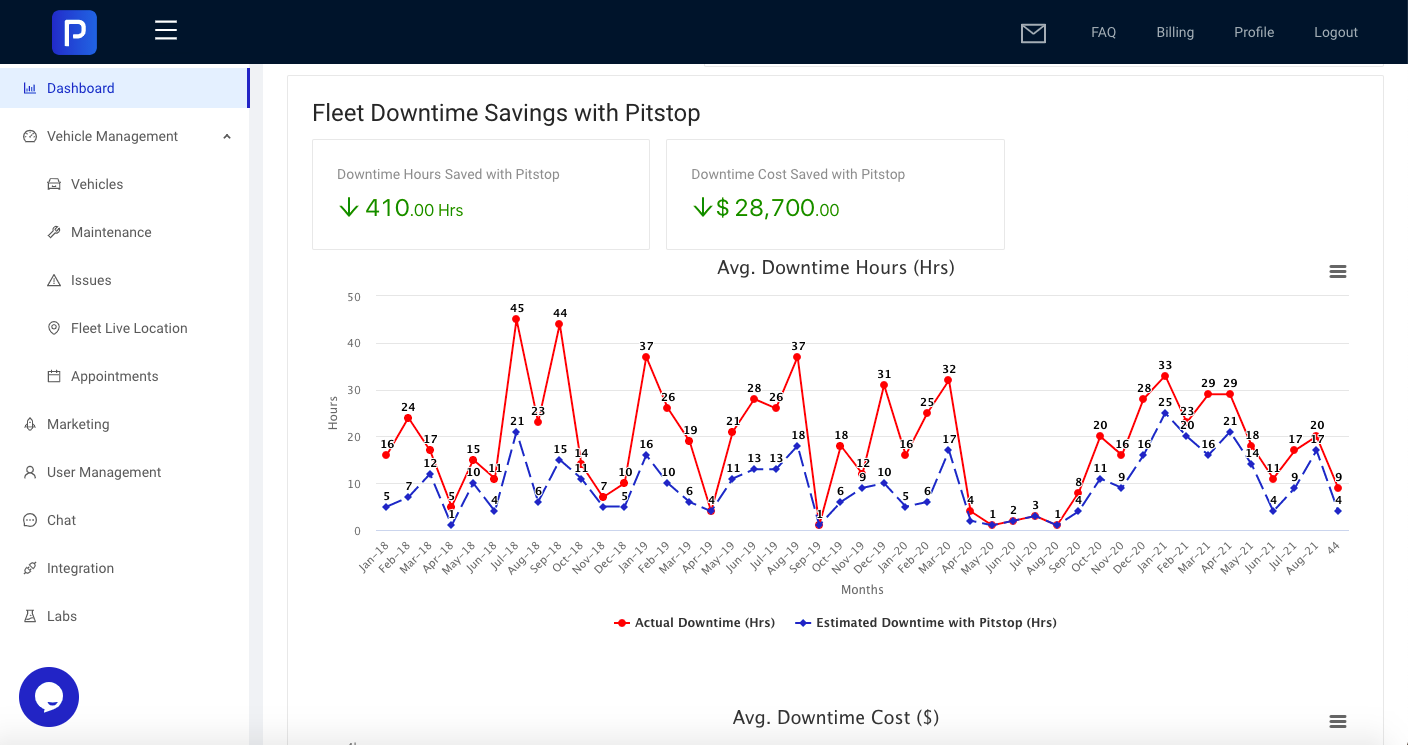 Here is an example of how Pitstop uses descriptive analytics to identify fleet downtime savings using the platform over three years. Fleet managers can easily access this summarized information via the dashboard to drive decision-making to see how costs and downtime have changed over time.
Using a descriptive-analytic tool, managers can easily report downtime hours and costs saved using Pitstop against KPIs while avoiding the headache of manual work.
2. Use prescriptive analytics to prescribe the best course of action for a given problem
Using data to decide the best course of action is known as prescriptive analytics. This form of analysis generates suggestions for the next steps by considering all essential components. As a result, prescriptive analytics is a powerful tool for making fact-based decisions.
In prescriptive analytics, machine-learning algorithms are usually applied to go through massive datasets quickly, often more efficiently than people. While algorithms can give data-driven recommendations, it is critical to remember that they cannot replace human judgment. Prescriptive analytics should be viewed as a tool for influencing decisions and strategies. Therefore, your expertise is critical in giving insight and barriers to analytical conclusions.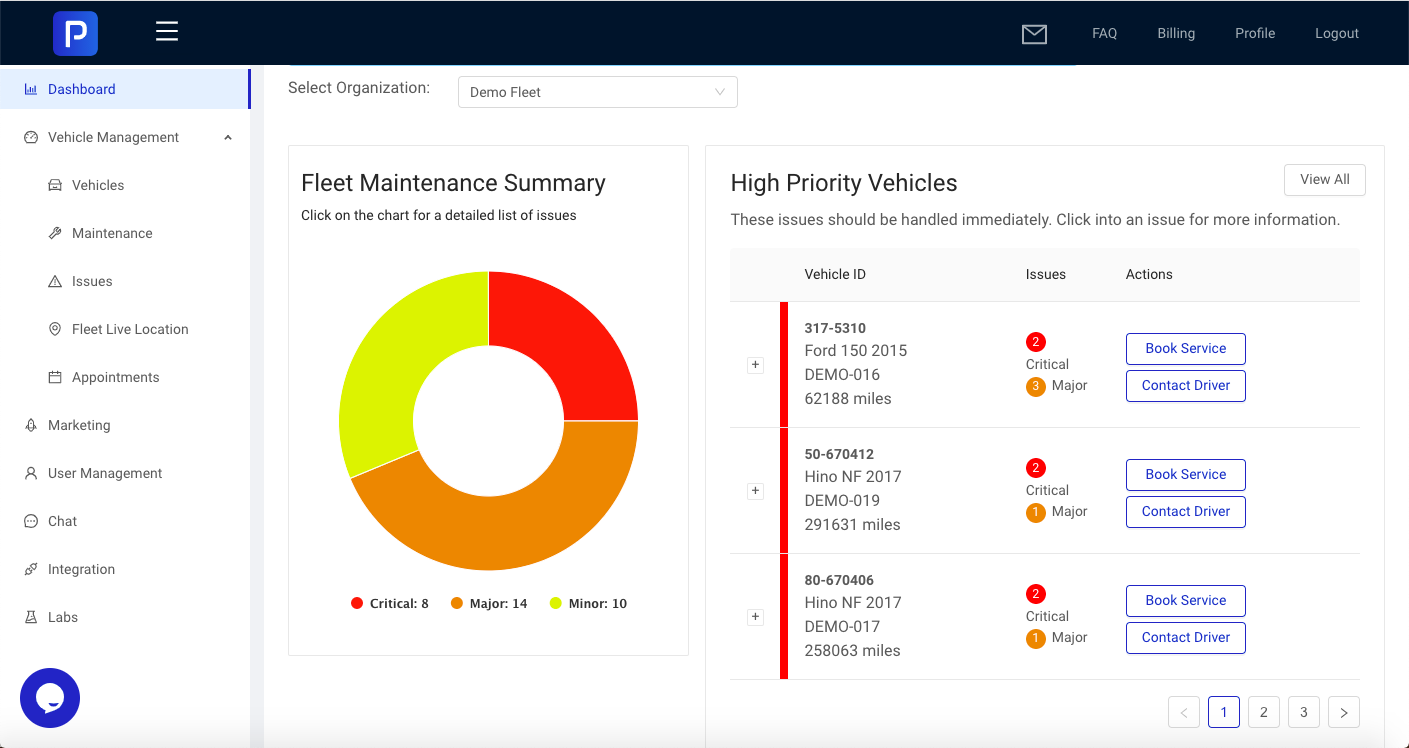 In another example, Pitstop's Fleet Maintenance Summary and High Priority Vehicle insights show how prescriptive analytics can be valuable for prescribing what vehicle issues should be prioritized and when. Fleet managers can make do with the insights and answer, "what should we do next?". They can decide whether to book a service or contact the driver for further information.
3. Use predictive analytics to predict potential outcomes of a situation
Predictive analytics is the process of analyzing patterns in vehicle data to make predictions of future outcomes (i.e. brake failure). Real-time asset operational data is collected through telematics and is compared with current and historical vehicle operating patterns to build machine learning models that generate insights on the probability of mechanical failure.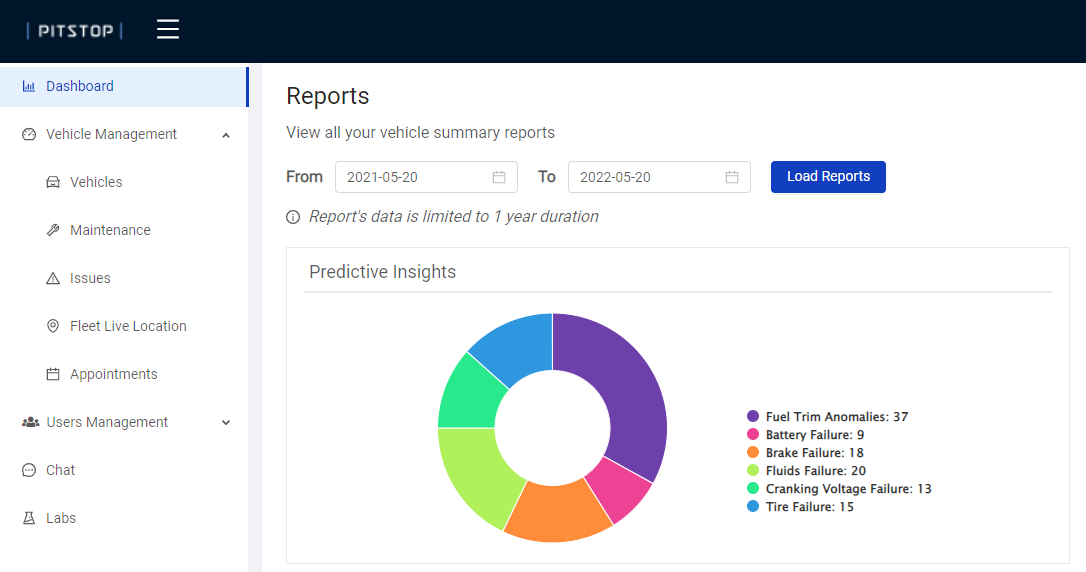 Pitstop receives time series/event data from your fleet's vehicle telematics to the cloud and then sends it to the model data engine, generating actionable insights, including prognostics, routine maintenance, recalls, and DTCs. Like the example above, dashboard predictive dashboards are created, and customized email alerts are sent.
Connecting your fleet to a fleet predictive model can help drastically reduce costs by predicting vehicle failures before they happen. Just imagine knowing your truck battery will die three weeks ahead rather than on the day of a big delivery. As a result, you will improve your customer experience, costs, and prevent downtime.
Furthermore, a product data management platform like Pitstop supports fleet managers by integrating millions of data points into customized, actionable insights that predict critical vehicle issues months in advance. To learn more, book a demo today!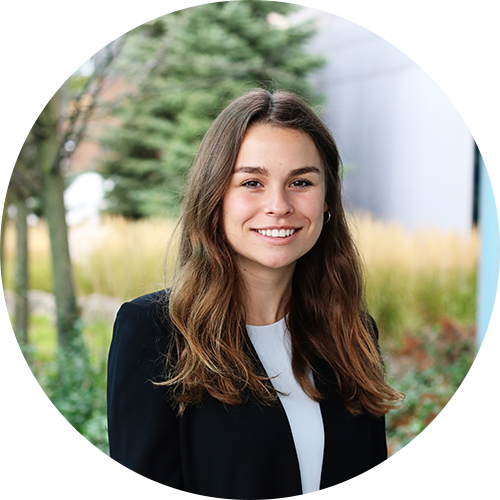 About the Author
Leah Van Rooyen is the Marketing Coordinator for Pitstop, a powerful predictive maintenance software for the transportation and automotive industry.