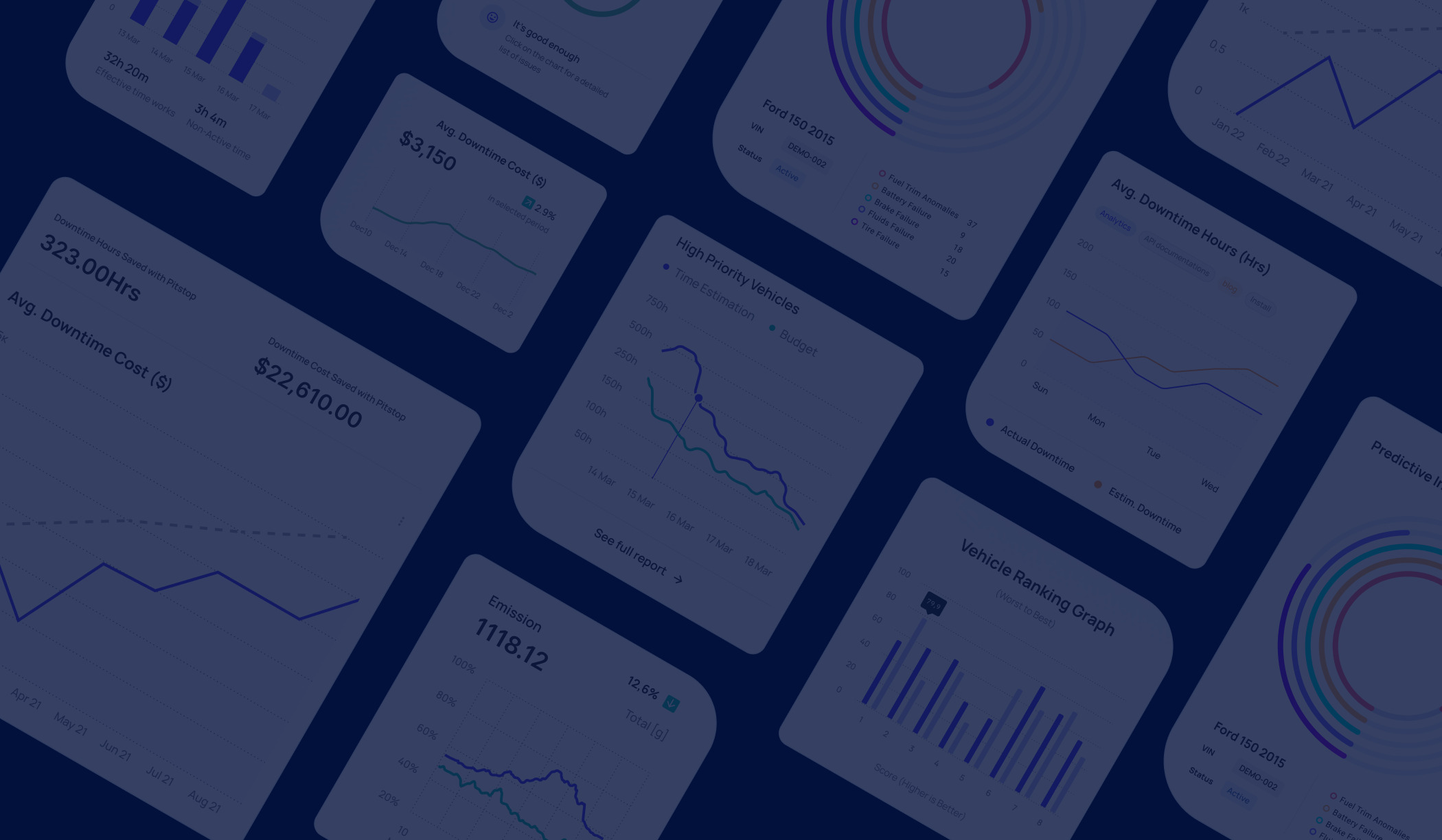 Geotab Marketplace - Predictive Maintenance Overview - Pitstop
Learn how we work with our partner telematics data provider, Geotab!
In 2020, Pitstop launched within Geotab's Marketplace to provide customers with further value from their vehicle data.
Check out these videos below to learn how Predictive Maintenance works, how we integrate telematics data from Geotab, and what sort of fleets we work with!
If you're already a Geotab enabled fleet, get started with predictive maintenance by booking a demo.
Want to learn more about our powerful AI platform? You can download our latest whitepaper to learn the secrets of our technology and how it reduces fleet downtime!
To learn more about Pitstop's product, you can download our product overview sheet here or visit our marketplace profile on Geotab.
We'd love to hear from you! Reach out to: sales@pitstopconnect.com